50 Cent Shares Video of Guy Confronting Young Buck at Grocery Store Over Money Owed to Fifty
According to 50 Cent, a lot of people owe him money. Chief among them is former G-Unit member Young Buck.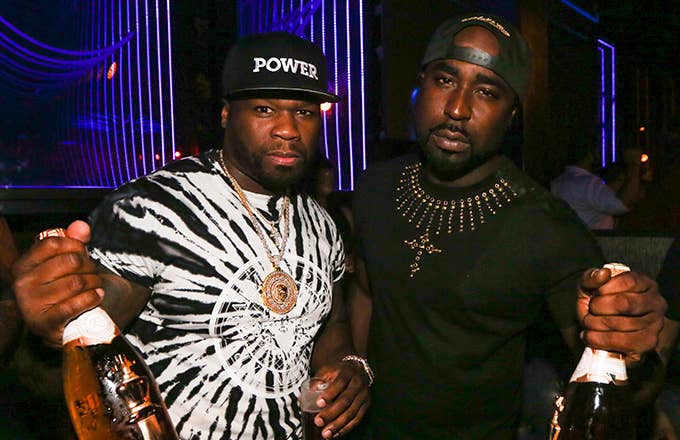 Getty
Image via Getty/Thaddaeus McAdams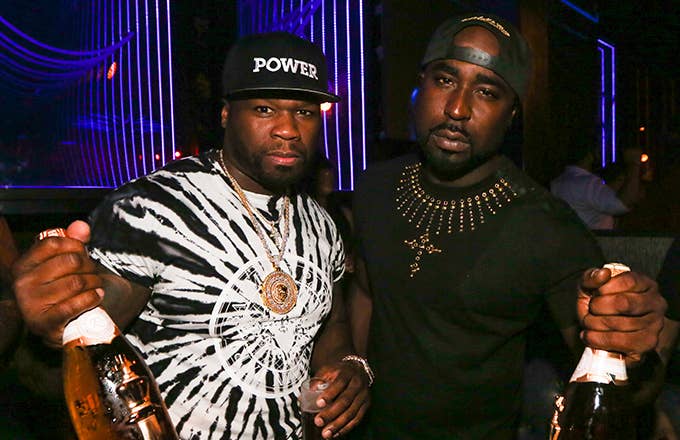 According to 50 Cent, an incredible amount of people owe him money. Chief among them is former G-Unit member Young Buck. The two rappers first started their beef all the way back in 2008, when Fif booted him from the group. This prompted the two to go back and forth with a number of diss tracks, and it flared up again when 50 launched a transphobic hate campaign against Buck and his alleged partner. Now a fan of Fif has run up on Buck, demanding that he pay 50 the money he allegedly owes.
While it's not clear why 50 Cent believes that Young Buck owes him money, it's evident he's eager to get what he says is his. Upon seeing the clip of the fan pulling up on Buck while he's shopping (in what looks like a Whole Foods, we might add), 50 reposted the video. "Need to hurry up with that money now," he tweeted. "It's the middle of the week I like mine on Monday."
As usual, the Power executive producer included tags for his champagne and cognac brands, which he also did when he paid tribute to the late Nipsey Hussle with a promo picture of himself. When Buck is approached in the video, he's accompanied by an unidentified woman. The man in question asks Buck what's up with him and 50, and if he's attracted to trans women, which prompts Buck to threaten him and say he's "got something in the car."
On his Instagram, Buck responded to the video with a brief post. "You say u got it in the car... But 'u' seen I got it in the store."
Understandably, people on Twitter were quick to call out the guy for harassing Buck as he simply went about his day.
It's clear that this beef between Buck and 50 is reaching a tipping point.