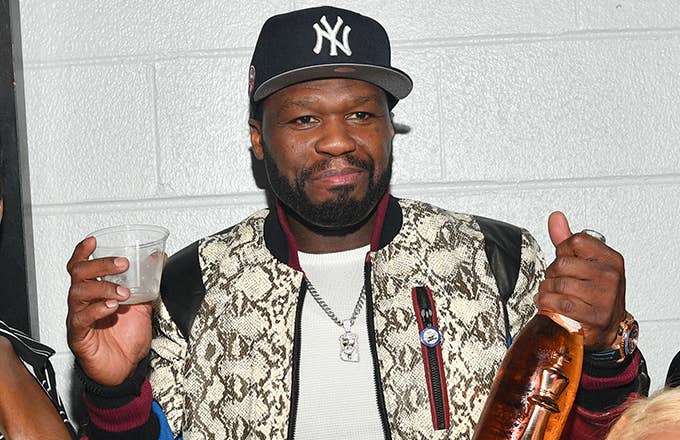 50 Cent is pretty much hip-hop's biggest troll, consistently provoking other musicians and even athletes with petty social media posts. His ongoing spat with Love & Hip Hop star Teairra Mari is on a whole other level, though, as he continues to pester her after initially taking aim at her all the way back in January. The 43-year-old rapper and Power star was awarded over $30,000 in a revenge porn lawsuit Mari filed against him, and now he's demanding she give him more money.
As the Blast reports, 50 is once again accusing Mari of dodging his invoice, and now he's asking for an additional $25,000 from her. He says the extra money will pay for the hassle he's gone through to get the money she owes him. After Mari failed to turn up to court last month, it was reported that a warrant for her arrest was issued, although she later called it "fake news." That's not entirely true, though, as the judge decided to hold the warrant until sometime later this month.
In new court documents, 50 Cent has said Mari didn't turn up to the hearing last month on purpose, citing her "blatant efforts" to not pay him. He's using the "I Ain't Got It" t-shirts she's selling on her website as evidence against her. Upon serving subpoenas against Mari's bank accounts, 50 said he was told they were either closed or overdrawn.
Mari's lawyers have called to push back the hearing because she was allegedly busy attending her grandfather's funeral, but 50 believes this is a lie, with his legal team pointing out that she was apparently posting on social media about shooting a music video on the alleged day of the funeral. If she does not turn up to the next hearing, she could potentially be arrested. The judge has not decided whether to award 50 with the additional $25K.