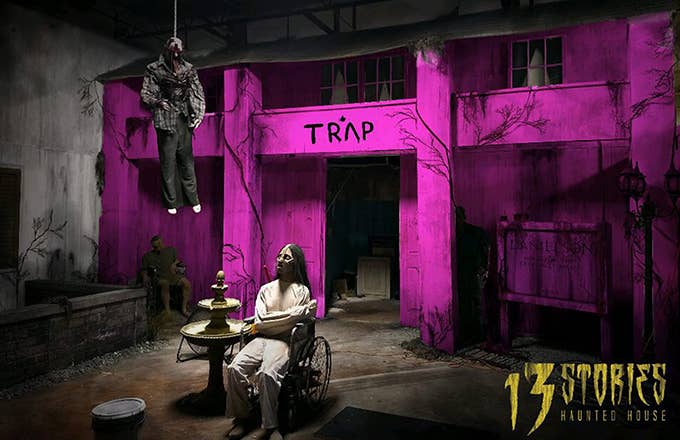 Last year, 2 Chainz promoted his album Pretty Girls Like Trap Music with a real life version of the cover art, which depicted a pink trap house. The Atlanta-based installation became a popular tourist destination, hosted a church service, and was even a site for free HIV testing at one point.
Unfortunately, it was announced earlier this year that the house was painted white again with plans to demolish it. Thankfully, though, 2 Chainz has announced he's reviving in time for Halloween in a new incarnation. In other words, he's bringing it back from the dead.
In partnership with 13 Stories, renowned for being one of the most popular haunted house experiences in the U.S., 2 Chainz will launch what is apparently the world's first hip-hop–themed haunted house experience.
The Haunted Pink Trap House is a thematically a lot more intense than the original incarnation, hoping to scare the hell out of attendees instead of bringing people together. The experience promises tributes to a number of classic films from the '80s and '90s, as well as an "urban legend twist" on 13 Stories' original version of their haunted house experiences.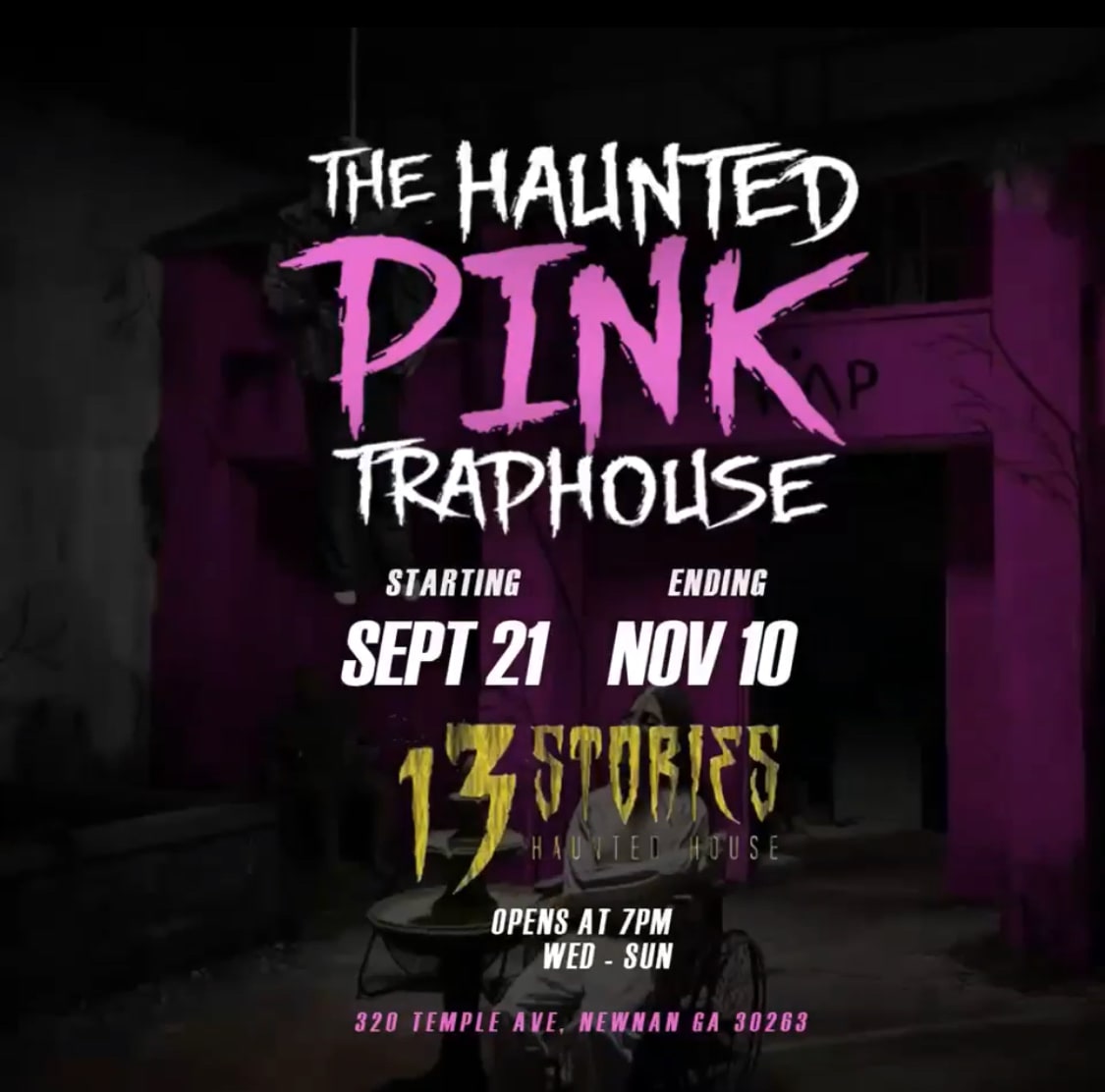 The hour-long experience will be open from Sept. 21 to Nov. 11, with tickets starting at $15. Purchase tix for the return of the Pink Trap House here.