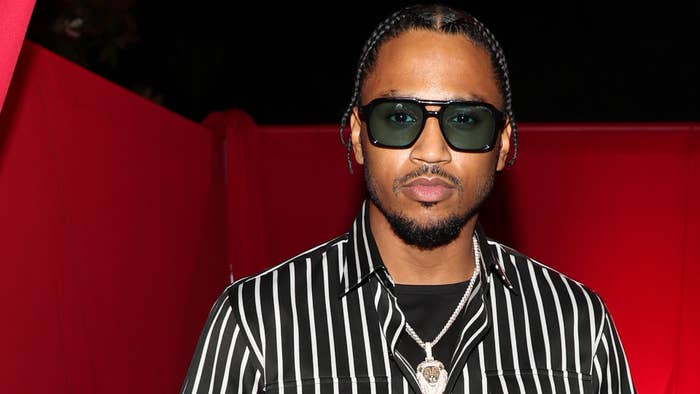 Trey Songz is being accused of rape by former UNLV basketball player Dylan Gonzalez, who claims the singer committed the assault against her at a Las Vegas hotel.
Gonzalez, who previously tweeted that "Trey Songz is a rapist" on Dec. 31, has now detailed her allegation on Instagram and Twitter, extending her support to women who have experienced sexual assault. 
"With what seems like endlessly recurring news of the alleged sexually assaults committed by Trey Songz, I am forced to repeatedly relive in my mind, and suffer anew, the long-supressed horror and unbearable PTSD of my rape by his very hands at a well known Las Vegas hotel," Gonzalez wrote of Songz, birth name Tremaine Neverson. "I want to send my love, strength, and hope to all who are victims of sexual assault and its fatal nature. You are not alone."
Gonzalez continued in her post, writing that she encourages all who have suffered from assault to come forward, and that "you can not heal what you do not reveal."
"At this time, I humbly request my privacy, consideration, and compassion while I fully commit to pursue the best course of action and all of my legal options," Gonzalez wrote, urging those with additional inquiries to contact her lawyer George Vrabeck, who also shared his client's statement. 
Back in November, TMZ reported that Songz was under investigation over an alleged sexual assault that took place at the Cosmopolitan in Las Vegas. A source told the publication that Songz and friends brought women back to the hotel following his 37th birthday celebration at Drai's Nightclub.
Complex reached out to a representative for Songz and received a "no comment" in reply.
Trey Songz's team tells TMZ that the singer will be cleared of any wrongdoing once the legal process plays itself out.  
"Trey and his team are confident in the legal process and that there will be an abundance of exonerating information to come over the next few weeks," a rep for Trey told the outlet.
Songz has faced other legal troubles dating back several years, as last year he was accused of hitting a woman's car and her hand after they had gotten into an argument, per TMZ. After bumping her car, he's alleged to have then hit her hand while fleeing the scene, as the incident was reported as a hit-and-run. Songz has since denied those allegations. Earlier in 2021, at a Kansas City Chiefs game, Songz was arrested after placing an officer in a chokehold, but prosecutors said they decided against filing charges. 
Also earlier last year, the singer reportedly settled a $10 million civil suit for allegedly sexually assaulting a woman in 2018. The alleged incident took place at Miami's E11even night club, where he was accused of "proceeding to forcefully place his hand under her dress, without her consent, and attempting to insert his fingers into Jane Doe's vagina without her consent or permission." He has maintained his innocence. 
"I usually stay quiet on this but I feel that in many ways the movement to fight for the women who actually have suffered harassment and abuse on various levels, has been hijacked by those who find it convenient for themselves to come up as they seek to destroy someone's life," he previously tweeted regarding allegations made by Celina Powell and her friend Aliza on the No Jumper podcast, per Vibe.