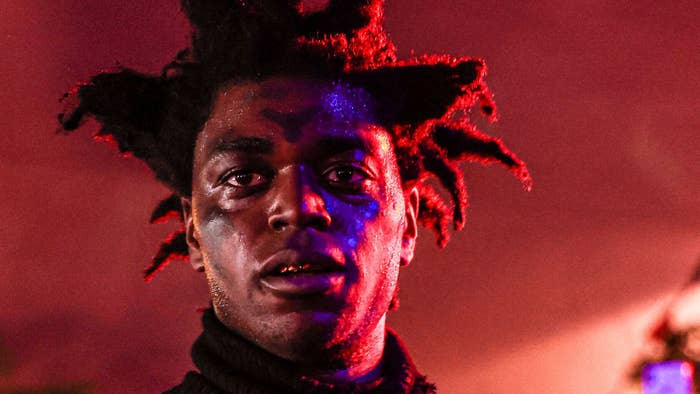 Kodak Black is trying to make amends with those he feels he's wronged. 
After sharing his admiration for Yung Miami of the City Girls on Instagram Stories last week and seeing shots thrown from her boyfriend Southside, Kodak took to Twitter Sunday to send his apologies to the MC. 
"Ain't mean to disrespect you I cry tears I'm sorry @yungmiami305 um turnt up on a pill," Kodak wrote in a since-deleted Tweet, per HotNewHipHop. 
The tweet, which isn't Kodak's first Yung Miami-related apology, came during a series of other, more general messages from the rapper, who promised his followers he means well despite the mistakes he makes. He also called himself "kind hearted and down to earth" with infectious energy, swearing it's "easy to love me."
"Please everyone forgive me if I ever offended you, sorry to anyone I've wronged," he wrote. "I might be hard to understand sometimes & make some mistakes but nevertheless, I mean good."
Kodak's latest statements come after he tried to make amends with Sniper Gang signee Jackboy, with Black telling his friend he wanted to use the death of affiliate WizDaWizard as a "wakeup call" to fix things. 
"Let's use this as a wakeup call @Jackboy," Kodak wrote. "Shit get real krazy real kwik out here, unexpectedly! & Fuck this distance love n***a come give me a hug n***a."