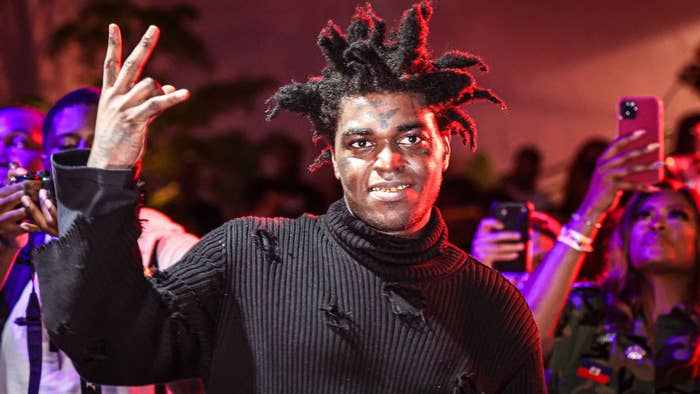 Kodak Black is seemingly done throwing shade at Jackboy. 
On Tuesday, Kodak took to Twitter to reach out to the Sniper Gang signee, shortly after reflecting on the death of longtime friend WizDaWizard. Wiz was found dead in the front yard of a Florida home on Friday. 
"Fucked up feeling when you can't even explain how you feel & even when you do or try to you get judged by your feelings," Kodak shared, hours after tweeting "long live da Wizard."
He continued, writing "then, funerals turn to photoshoots you can't even grieve in peace," before seemingly extending a peace offering to Jackboy, whom he has called out on social media several times in the past. 
"Let's use this as a wakeup call @Jackboy," he wrote. "Shit get real krazy real kwik out here, unexpectedly! & Fuck this distance love n***a come give me a hug n***a."
Back in June, Kodak shared a clip of himself tossing $100,000 into the ocean after he seemingly called out the Sniper Gang roster, specifically Jackboy, writing that he "made a 'M' off lil Jack" and that it "took long enough but dat businezz must be stood on." Jackboy hit back, revealing that he wouldn't "talk bad about my brother" on Instagram. Kodak then claimed Jackboy owed him an unpaid debt, also calling him "ungrateful." 
After the death of WizDaWizard, Kodak apparently wants to be on better terms. He's also awaiting the birth of his daughter with girlfriend Maranda Johnson later this year or in early 2022.
Jackboy has yet to respond to Kodak's latest tweets.