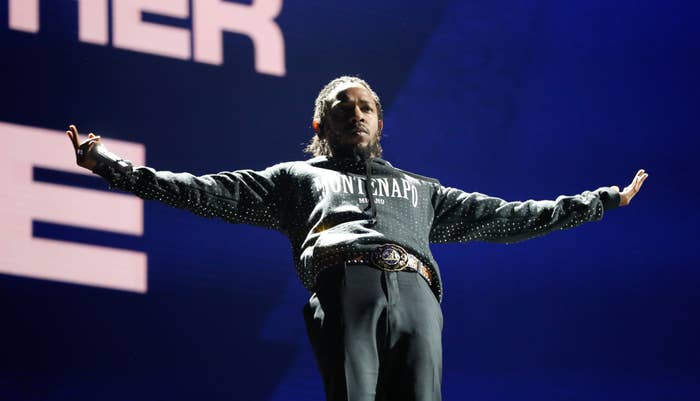 The wait is almost over.
Kendrick Lamar has announced the title and release date of his new album, which will be called Mr. Morale & The Big Steppers.
K-Dot took to Twitter on Monday, responding to a speculative tweet about retirement, to confirm the news of his upcoming album. His long-awaited fifth studio LP arrives on May 13.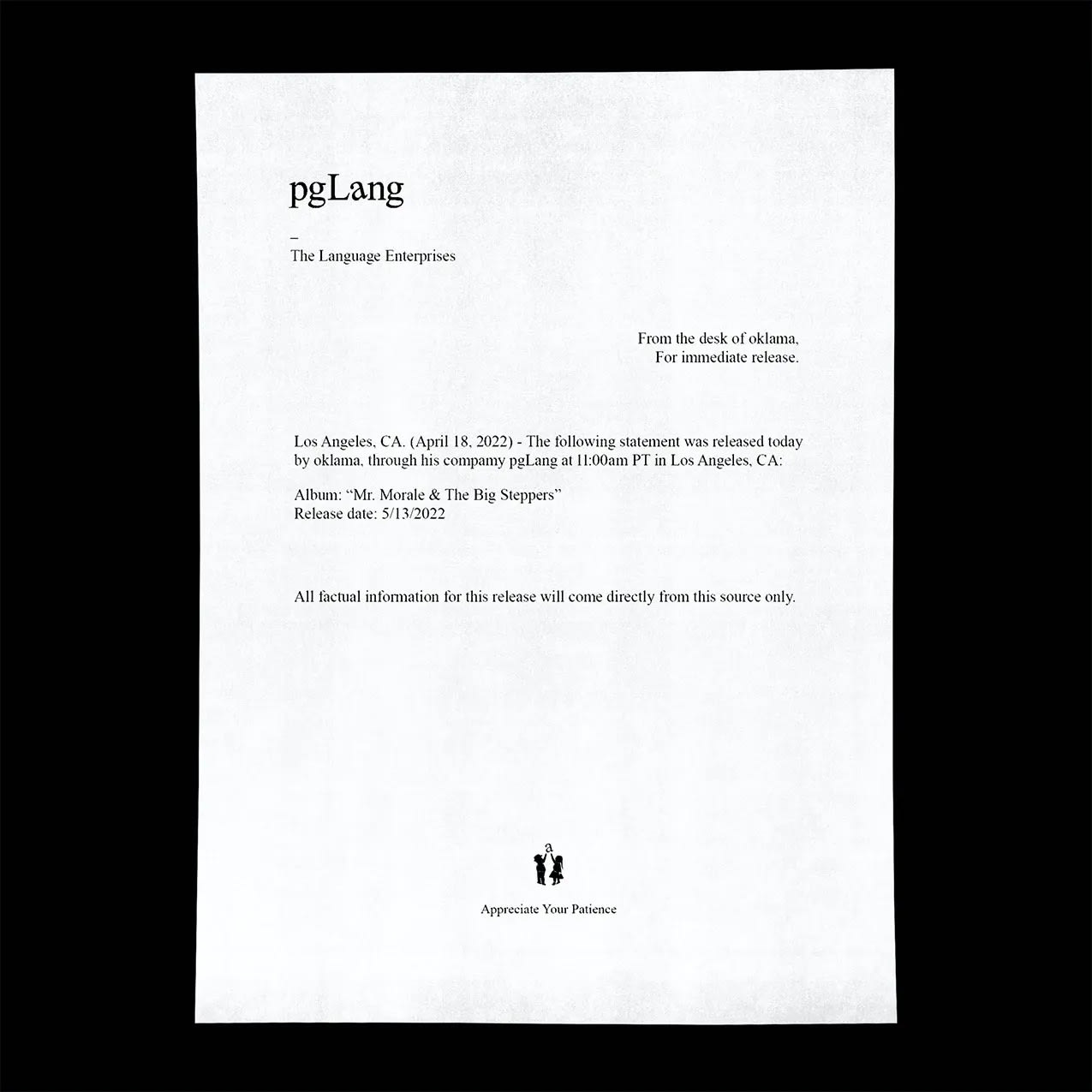 The announcement came in the form of a pgLang release, viewable on the Oklama website. It reads that it comes from Oklama—a name that Kendrick has been teasing in the past year—and "through his company pgLang." As the release confirms, "all factual information for this release will come directly from this source only."
"Appreciate your patience," the bottom of the release reads. 
For Kendrick fans, patience has been their best friend over the last five years, following the release of K-Dot's last studio album DAMN. in 2017.
Pulitzer Kenny hasn't been entirely silent since the award-winning LP dropped, though, as he famously contributed to the Black Panther soundtrack the following year and spent the summer of 2021 showering Baby Keem with a few features for The Melodic Blue. Then, in November, Lamar took the stage at Day N Vegas for his live-show return, where he went on a discography-filled run before rolling into "Family Ties" and "Range Brothers" with Keem. He and Keem took home the Grammy for Best Rap Performance last month for "Family Ties."
"Nothing could prepare me for this moment tonight," Keem said when accepting the award. "I just want to say thank you to my support system. The city of Las Vegas, my family, the women that raised me to shape me to become the man I am today."
The pgLang founder signed a note as "Oklama" back in August on the same website where he announced the album Monday, promising fans that he would "see" them "soon enough." Well, it seems the time has finally come. 
"As I produce my final TDE album, I feel joy to have been a part of such a cultural imprint after 17 years," Lamar wrote. "The Struggles. The Success. And most importantly, the Brotherhood. May the Most High continue to use Top Dawg as a vessel for candid creators. As I continue to pursue my life's calling."