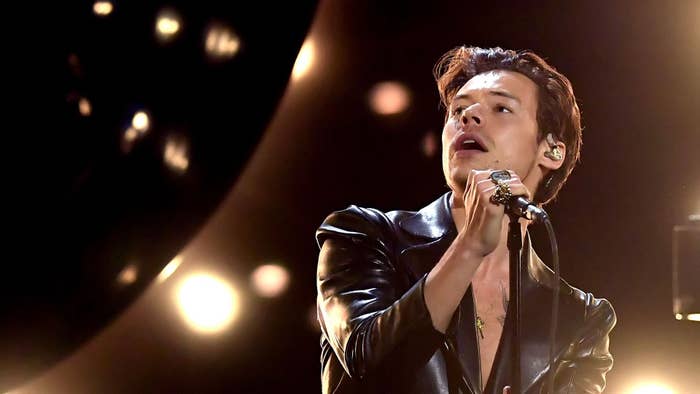 Harry Styles has the No. 1 song in the country.
The British pop star has earned a chart-topper on the Billboard Hot 100 with his latest single "As It Was," the publication announced on Monday. "As It Was" marks his second No. 1 single, following the 2020 success of "Watermelon Sugar," and first No. 1 debut of his career—making a bold statement ahead of his upcoming third studio album Harry's House.
The song secured the biggest streaming week of any song in 2022 so far, with 43.8 million streams, 27.2 million radio airplay audience impressions, and 10,300 downloads throughout its tracking week of April 1-7.
"As It Was" also marks the most streams for a song in its first week of availability since Adele's 2021 single "Easy on Me," which secured a first week of 53.9 million streams. 
Styles has had three other top 10 singles in his career—"Adore You," which peaked at No. 6, "Sign of the Times," which debuted at No. 4, and "Watermelon Sugar." Now, he and Zayn Malik have made One Direction the first-ever band to see No. 1 debuts from two different band members.