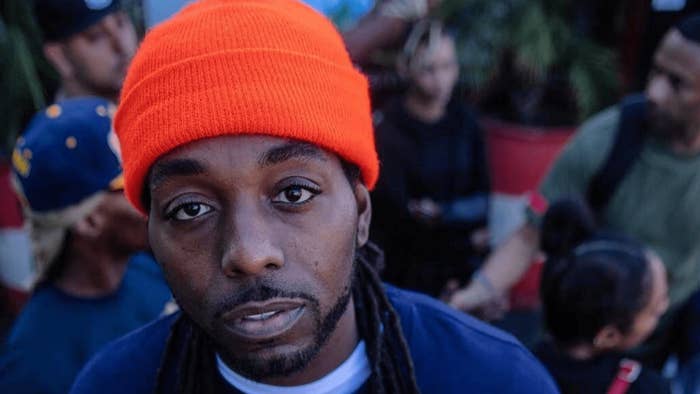 Traxamillion, the Bay area producer who was an important force behind the hyphy sound, has died at the age of 43, TMZ reports. The outlet cites Bay Area blog Thizzler On The Roof as the first to confirm his death.
Thizzler, which called his death a "huge loss for Northern California," shared the news on Sunday afternoon via a memorial image on Twitter. 
Trax's work was on full display in the mid-to-late '00s, as he produced cuts such as Keak Da Sneak's "Super Hyphy" and "On Citas," The Pack's "Club Stuntin," Mistah F.A.B.'s "Sideshow" and "Da Yellow Bus," Izz Thizz's "Gas, Skrape," and more.
The musician—real name Sultan Banks—released his first record The Slapp Addict back in 2006, and it featured some of his work with Too $hort, Mistah F.A.B., and others
In recent years, Trax contributed three songs to E-40's 2019 album Practice Makes Paper, and worked with City Girls, Joyner Lucas, T.I., and more. E-40 shouted out his collaborator on Instagram after hearing of the news. 
"Rest up my fella you will be missed," he wrote over a video of the producer, with love from G-Eazy and others filling up the comment section. "@traxamillion you was definitely a [GOAT] in my eyes glad to be part of your journey #gonebutneverforgotten #fuckcancer." 
Reports have yet to mention how, or when, the producer passed, though E-40's post suggests he died from cancer. Trax's last Instagram photo was shared in early December, as some of his other collaborators and fans—such as Paul Wall and DJ Drama—have continued to pay their respects in the comment section of the post with hearts and condolences.