E-40 Launches 'Goon With the Spoon' Gourmet Meats Brand
E-40 is shifting his focus to the food industry, with the Bay Area legend opting to launch his own brand new gourmet meats brand Goon with the Spoon.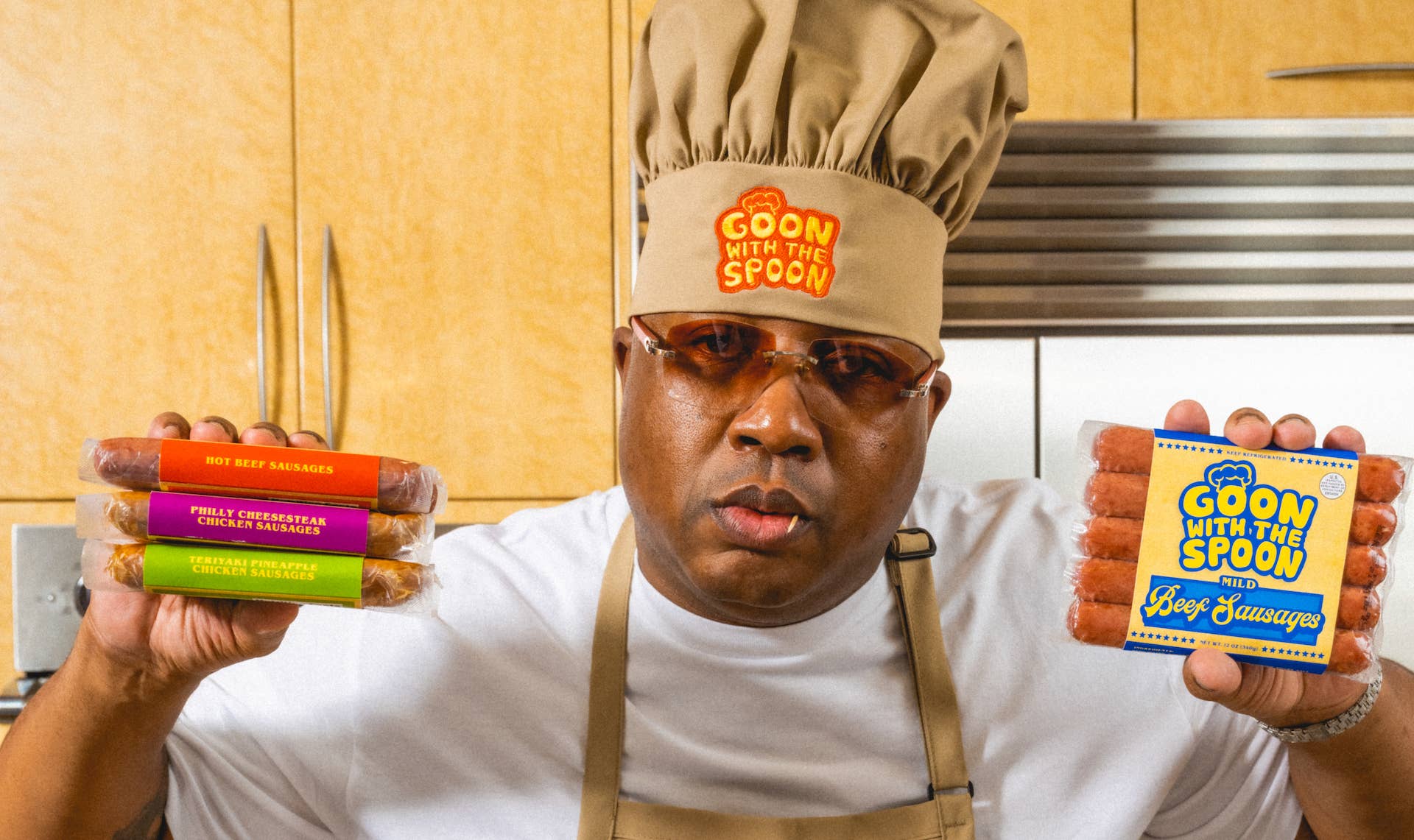 Publicist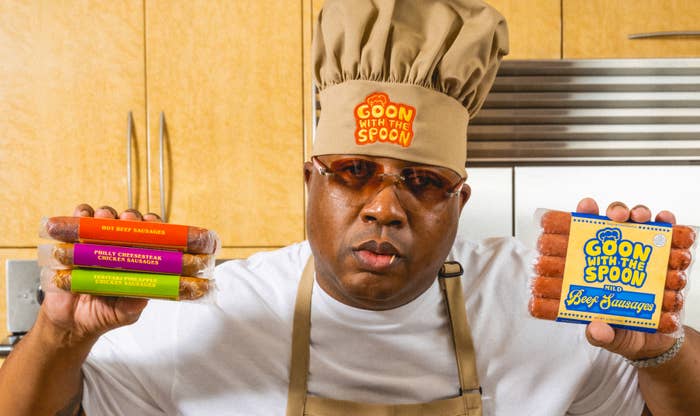 E-40 is shifting his focus to the food industry, as the Bay Area legend revealed his new gourmet meats brand on Monday, Goon with the Spoon.
Nearly a year after announcing he would enter the culinary world, the 53-year-old rapper-turned-entrepreneur has partnered with Justin Kinder of Kinder's Meats, Deli and BBQ to introduce his new line of packaged sausages and burritos, which include a variety of flavors: teriyaki pineapple chicken sausage, Philly cheesesteak chicken sausages, hot beef sausages, mild beef sausages, and the Choices (Yum) Sausage Bundle, as well as turf burritos.
E-40 took to Instagram to celebrate his new business endeavor.
"Fulfilled a lifelong dream today with the formal launch of my GOON WITH THE SPOON brand & inaugural sausage line!" he captioned a video of him working in the kitchen. "We're in production and about to take over the food industry now."
Besides his line of gourmet meats, E-40 also has plans to create cookbooks, produce cooking shows, and open restaurants to expand his brand. In the near future, Goon with the Spoon expects to reveal other food-related items such as skewers, ice cream, and pre-packaged meals.
E-40 also spoke with TMZ about the venture: