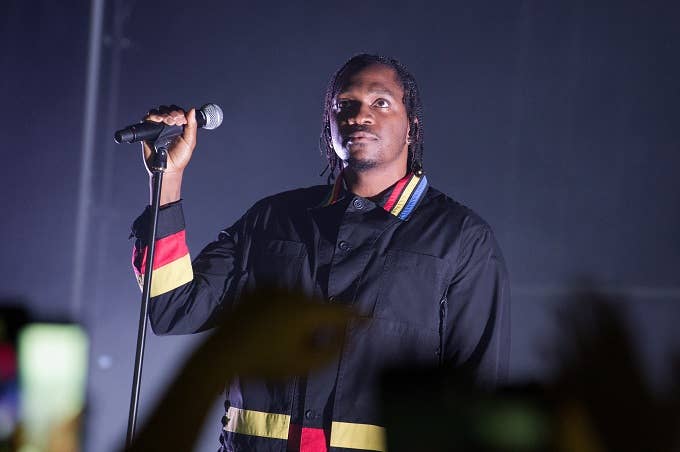 Pusha-T might be the only person who wasn't surprised that Drake's Scorpion didn't get the Grammy nod for Best Rap Album. 
While we'll be the first to admit that Scorpion isn't an entirely consistent album all the way through, singles from the release dominated the year in a way that might have guaranteed Grammy contention in other years. In an interview with Billboard, however, Pusha-T turned his unflappable attitude toward the Drake snub and noted that Scorpion just didn't deserve to be considered alongside DAYTONA.
"I wasn't surprised [that Drake was absent from the list]," Pusha told the magazine. "I think everybody needs to stay in their respective category. I don't think me and him are in the same category." 
While this could be read as King Push claiming he's just that much better at rapping than Drake, he could also be claiming that Scorpion was a pop album. Both are delightfully shady in their own ways, but the former plays better if you're hoping for some reignited beef between the two stars.  
On the subject of their feud, Pusha noted that he was worried the back-and-forth would overshadow his actual coherent artistic statement in DAYTONA. 
"We were... very strategic on how we discussed it and what we talked about, because that wasn't part of the album," he said. "That was extra credit."
Though he most certainly will, Drake probably shouldn't take Pusha's assertion that he doesn't belong on the same plane to heart. Push genuinely believes that no one came close to what he did on DAYTONA this year.  
"I didn't start DAYTONA to let anybody down and I feel like we definitely accomplished the mission," he told Billboard. "DAYTONA is rap album of the year. No one rapped better than me in 2018."