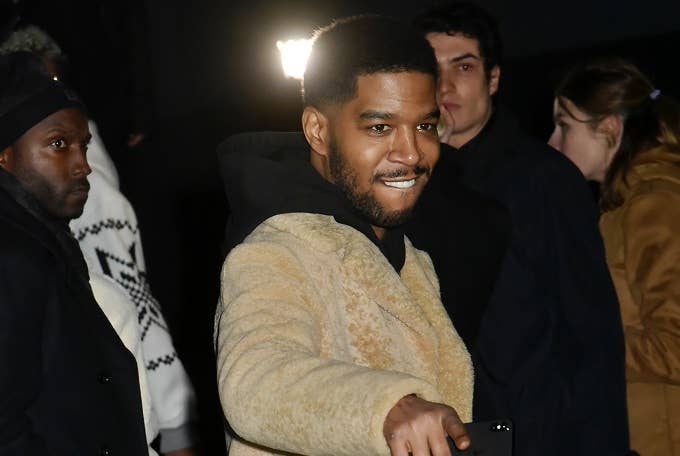 Kid Cudi has joined the cast of the Armie Hammer-led drug drama Dreamland. According to Deadline, the Kids See Ghosts rapper is joining an already stacked cast that includes Gary Oldman, Evangeline Lilly, Greg Kinnear, and Michelle Rodriguez. 
The announcement of Cudi joining the cast came along with two other stars: Avatar's Sam Worthington and Game of Thrones' Indira Varma. The film follows a group of people touched by the opioid epidemic. Hammer plays a drug trafficker running fentanyl between the United States and Canada. Lilly plays a former OxyContin addict, and Oldman plays a disallusioned professor who discovers the shady pharmaceutical dealings of a former employer.
Against this backdrop, Cudi will play an FDA investigator looking into the safety claims of highly addictive painkillers. The role is the latest in a long-simmering acting career for the artist. He's previously appeared in a recurring role on the series How to Make It In America and in the 2014 movie adaptation of the video game Need For Speed. While he's made several guest appearances on sitcoms like Brooklyn Nine-Nine and The Cleveland Show, Dreamland appears to be a step toward more serious roles for Cudi. 
Dreamland is currently filming in Montreal and is expected to be released sometime in 2020. Cudi's decision to join the film comes as the opioid epidemic has reached into the music world and taken the lives of stars both established and rising. In the last several years, overdoses on prescription painkillers have lead to the deaths of musicians as disparate as Prince, Tom Petty, and Lil Peep.