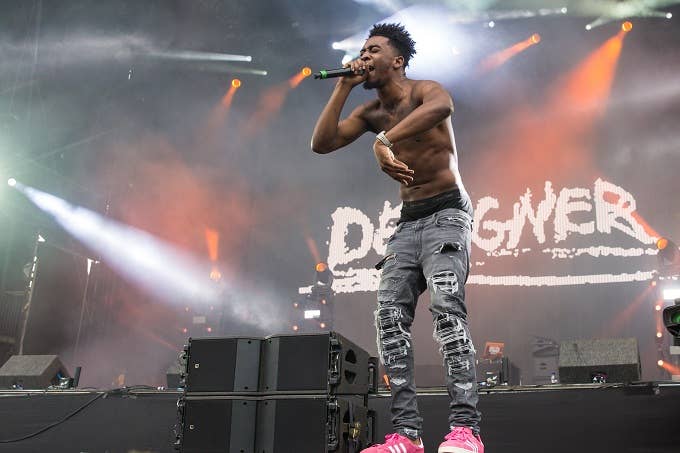 Desiigner went on a long and heated Instagram rant after apparently being removed from a Scandinavian Airlines flight on his European tour. Over several posts on his IG story, the rapper said he was removed for objecting to a flight attendant touching him. 
"Airlines can't touch you. They can't put their hands on you, right?" he said. "Fuck [Scandinavian Airlines], they kicked me off my flight just because this bitch put her hands on me." 
In a later post, it was clear Desiigner was reading some information about the company offscreen so he could vent more effectively. "Scandinavian Airlines, usually known as SAS, of Sweden, y'all can suck my ass," he said. 
The L.O.D. rapper said he was bothered by the airline employees in the first place because he is a black man. He said he doesn't like to claim victimhood but also can't deny the facts of the situation. "The sad part is, I be chilling. I be chill and it's always something. They always try to make the black man pull the white card and it's like, yo, I'm tired of trying to be [a] victim of that shit, but it's like people really be trying to make you feel like that," he said.  "Ain't no attendants supposed to be up there touching nobody. Real shit." 
Desiigner, who is currently touring behind tracks like "Priice Tag," said the incident earned him a year-long ban from the airline. "They banned me for a whole year and for no reason. Just because she put her hands on me, I got up. I spazzed on her ass," he said. "I'm on this Europe tour and I don't want this shit to fuck up [things] between me and my fans, you know what I'm saying? I want to turn up with my fucking fans. But nobody fuck with SAS Airlines."