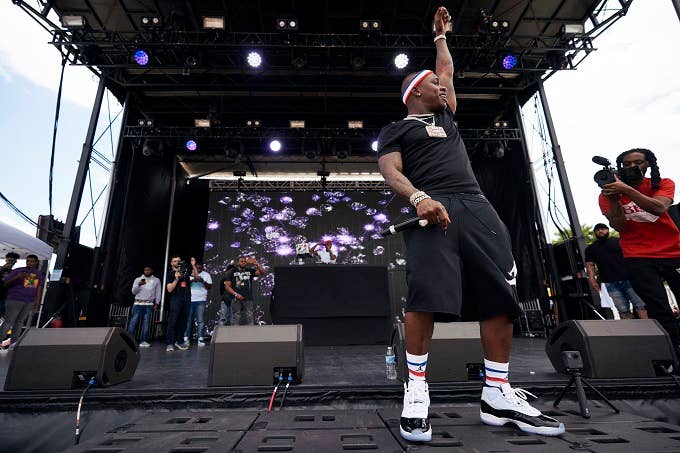 DaBaby's rise is unstoppable. Two public fights in two weeks might be the sort of thing that would bog down the ascent of other rappers. But the Charlotte artist behind "Suge" isn't missing a beat, in fact, he's making merch out of it. 
DaBaby shared his cartoony t-shirt depicting an incident in a Louis Vuitton store where he fought a local rapper and left him bleeding. DaBaby is depicted as a boxing champion and the whole thing bears more than a passing resemblance to those choice-based narrative video games that clutter up the App Store. He shared the design to Instagram and encouraged fans to pre-order the special edition shirt.
DaBaby has been taunting anyone who would challenge him following the Louis Vuitton store fight. Shortly after posting pictures from the aftermath, he shared a clip of the video for "Suge." In an exaggerated muscle suit, DaBaby raps "I'll slap the shit out a n**ga/No talkin', I don't like to argue with n**gas (I don't)."
For what it's worth, the rapper depicted in the shirt claims that DaBaby had nothing to do with his beatdown. ​​​​​​