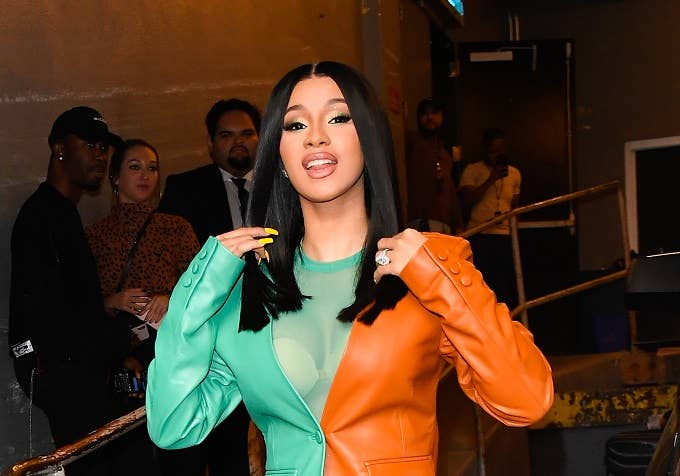 Cardi B had proven she was more than just a Love & Hip Hop also-ran when "Bodak Yellow" took over the airwaves and folks wanted to see if she could keep it up for a whole album on Invasion of Privacy. Bardi more than delivered, but we should expect a similar sort of pressure to begin building now that Cardi has announced her second album. 
Tiger Woods is due out next year and the question is if Cardi can do it again. Her latest interview with Billboard should serve as a boost of confidence. Cardi told the magazine, in no uncertain terms, that she won't be cowed by the music marketplace. She's making the album she wants to, because she wants to.
"There's certain music that I want to do, but I feel like, 'Is people interested in that?'" she said. "I feel like it's more like a twerk sound going on right now. It's just like, 'Should I just do my music around that?' But I cannot just go with what's hot. I still gotta go with what I want to do."
To Cardi, that attitude is a holdover from Invasion of Privacy. However, she's quick to note that's about the only thing the two projects will have in common.
"I wasn't going with what's hot [on 'Privacy']. I was going with what I want people to hear, and what I like," she said. "So that's what I'm doing now. I'm just having fun in the studio 'cause if you think about 'Oh my gosh, my first album was like this. I got to have the same recipe,' it's just not going to work."  
Take a look at the whole interview over at Billboard.