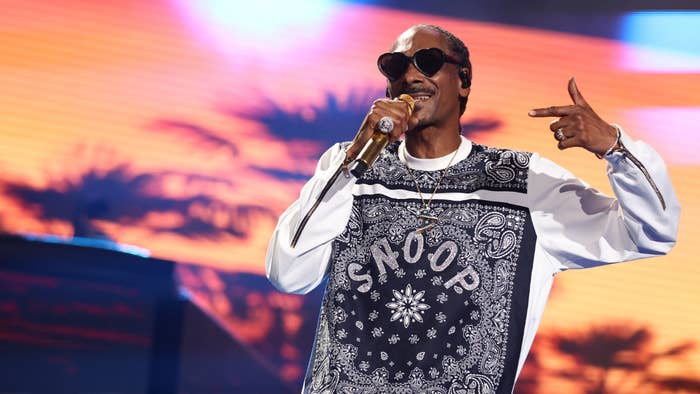 Snoop Dogg is embracing a different kind of high.
The iconic rapper, 52, who had been synonymous with marijuana throughout his decades-long career, issued a brief statement via his social media on Thursday that he would no longer smoke. "After much consideration & conversation with my family, I've decided to give up smoke," wrote Snoop in the brief message. "Please respect my privacy at this time."
A day later, Snoop provided a brief update via a selfie simply captioned, "Natural high ⏰🎶"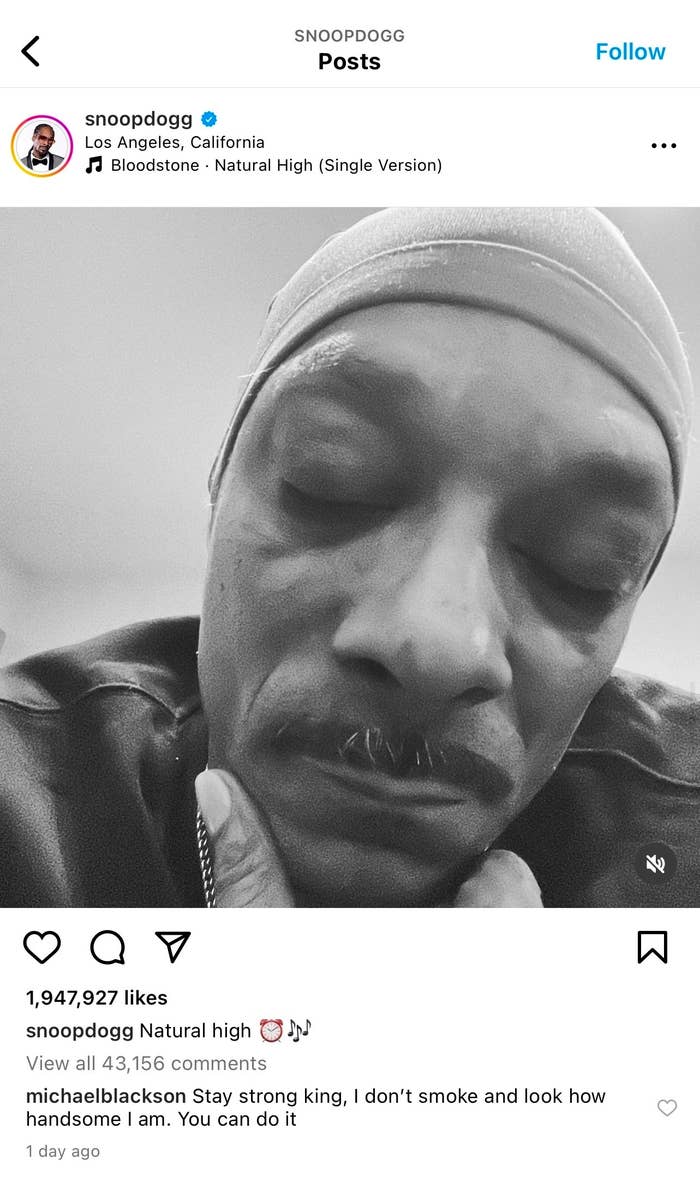 The decision to quit cannabis inspired different reactions online. Although fans have expressed shock and skepticism, many others have shown support for Snoop on social media.
"I'm still standing strong with you Snoop I mean that," wrote one fan on Instagram.
"You will have a normal sleeping pattern after two to three weeks. In the meantime, you will have to just let your mind adjust to the absence of THC," wrote another commenter. "We all know you are strong and powerful as ever. You know you got this!"
It's not clear what inspired Snoop's decision to quit pot altogether. But a recent interview with Wiz Khalifa on the Cuhmunnity podcast revealed that Snoop was embracing a healthier lifestyle while they were on the road with the High School Reunion Tour. Khalifa, who explained he quit drinking nearly a year ago, said that he did the entire tour sober and noticed Snoop was working on himself too. "Everybody was working out like a motherfucker, man. Snoop was working out. The production was the best it's ever been," he said.
Meek Mill says he'll be following Snoop's lead following an emphysema diagnosis, writing, "Ima go to Dubai and completely stop smoking … ima follow snoop, my doctor said I got a lil bit emphysema in a chest if I don't stop smoking it cuts my lifeline in half, I was addicted to the nicotine and this new weed got too many chemicals and too risky to play with my mental!"