Lil Tay does not appear to be a fan of Latto following a perceived diss.
In what might be the strangest beef in a while, the 16-year-old online personality, who recently made her musical debut with the single "Sucker 4 Green," took shots at Latto, 24, after a screenshot of the rapper's X account allegedly liked a tweet that badmouthed Tay.
The offending tweet reads, "Since Barbs wanna compare YouTube views. Let's compare Spotify monthly listeners. Lil Tay-5.4k monthly listeners. Latto-34.6M monthly listeners. The math ain't mathing🤣🤣🤣." User @Melatto23 says they wrote the post in response to fans of Nicki Minaj who allegedly claim that Lil Tay "is on Latto's level."
A fan page for Lil Tay shared the screenshot to their account with the caption, "E list rapper 'latto' seemingly disses Lil Tay in recently liked tweet."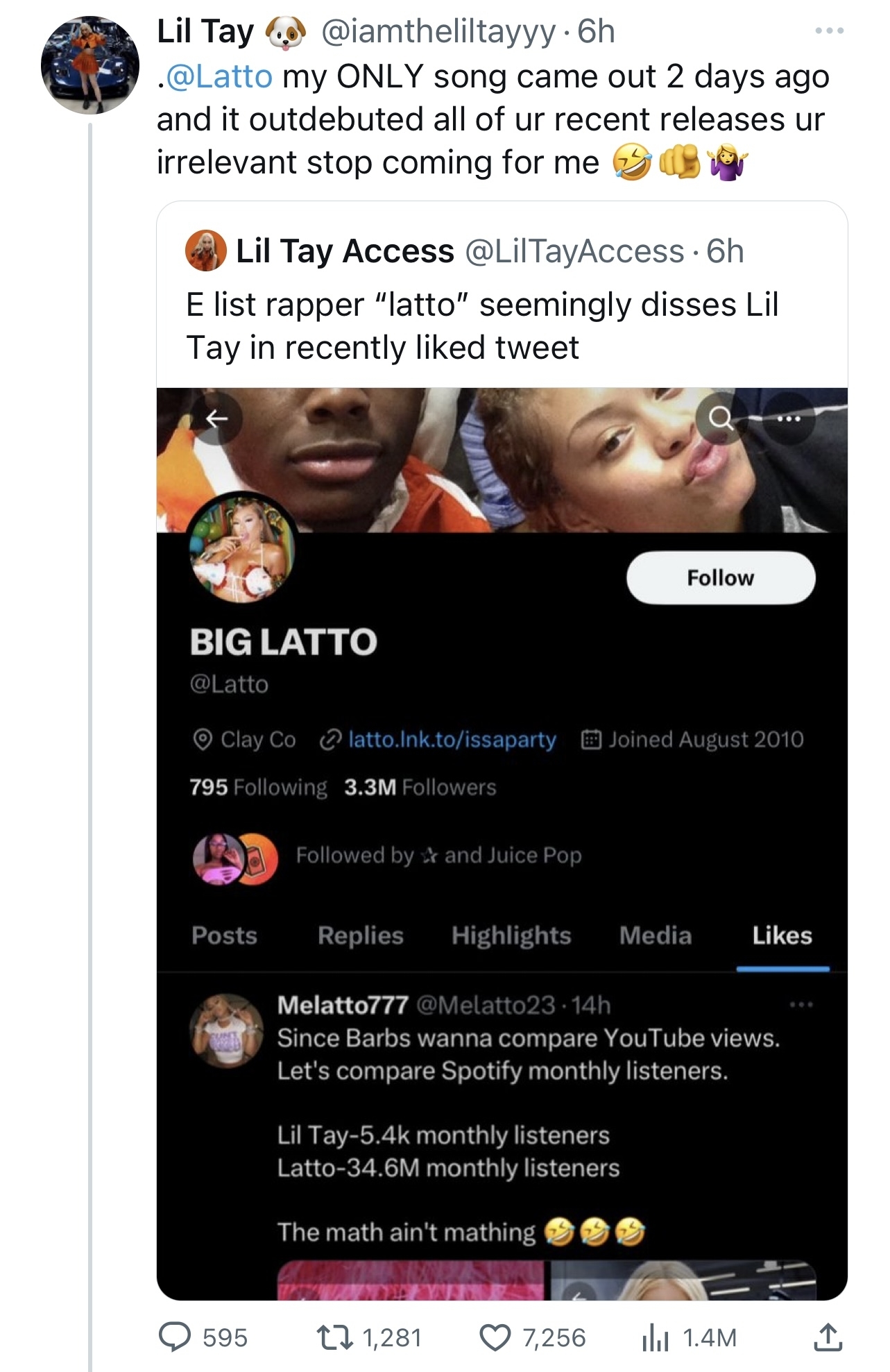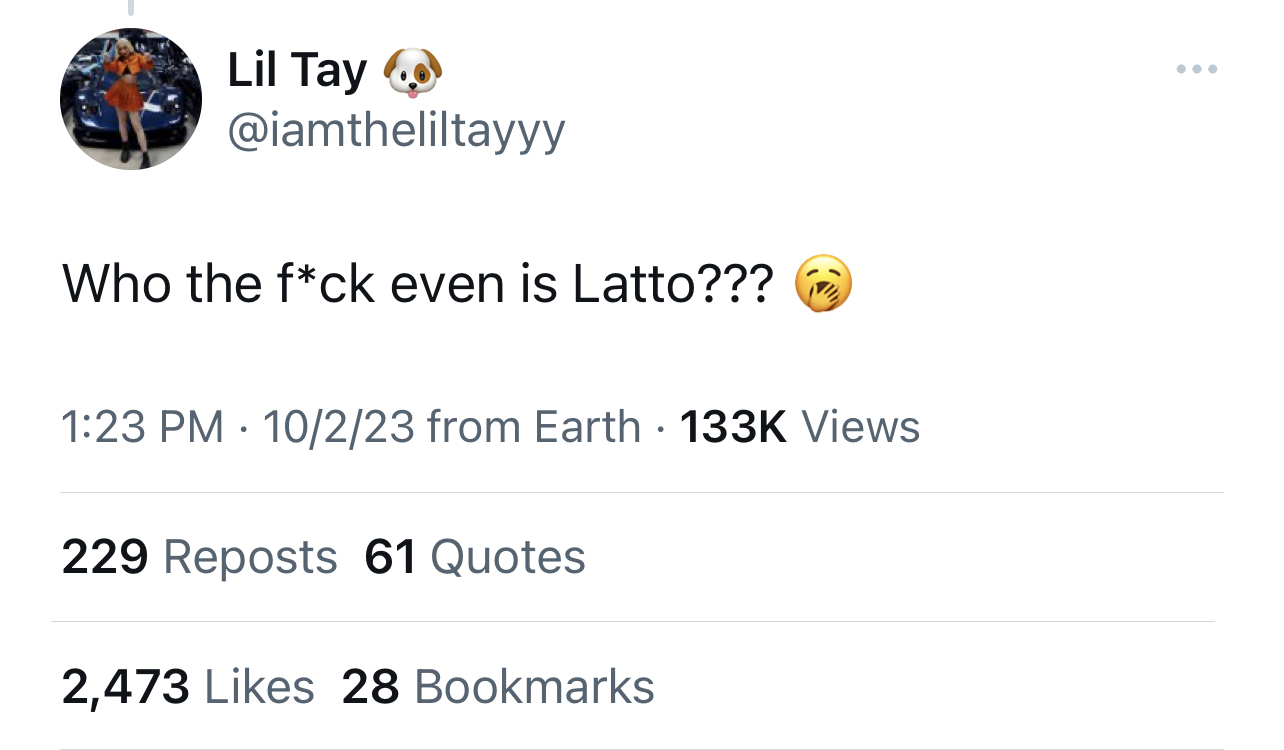 "@Latto my ONLY song came out 2 days ago and it outdebuted all of ur recent releases ur irrelevant stop coming for me," wrote Tay early Monday afternoon. "Who the f*ck even is Latto??? 🥱."
Tay seems to be referring to the YouTube success of their respective singles. Latto's "Issa Party" music video dropped on Friday (Sept. 29) and its view count sits just under 385,000. Meanwhile Tay's "Sucker 4 Green," released the following day, has 2.7 million views as of this publication.
A few hours later, Tay shared a photo of the "Put It on Da Floor" rapper, adding, "So this is the ugly bitch that was coming for me?"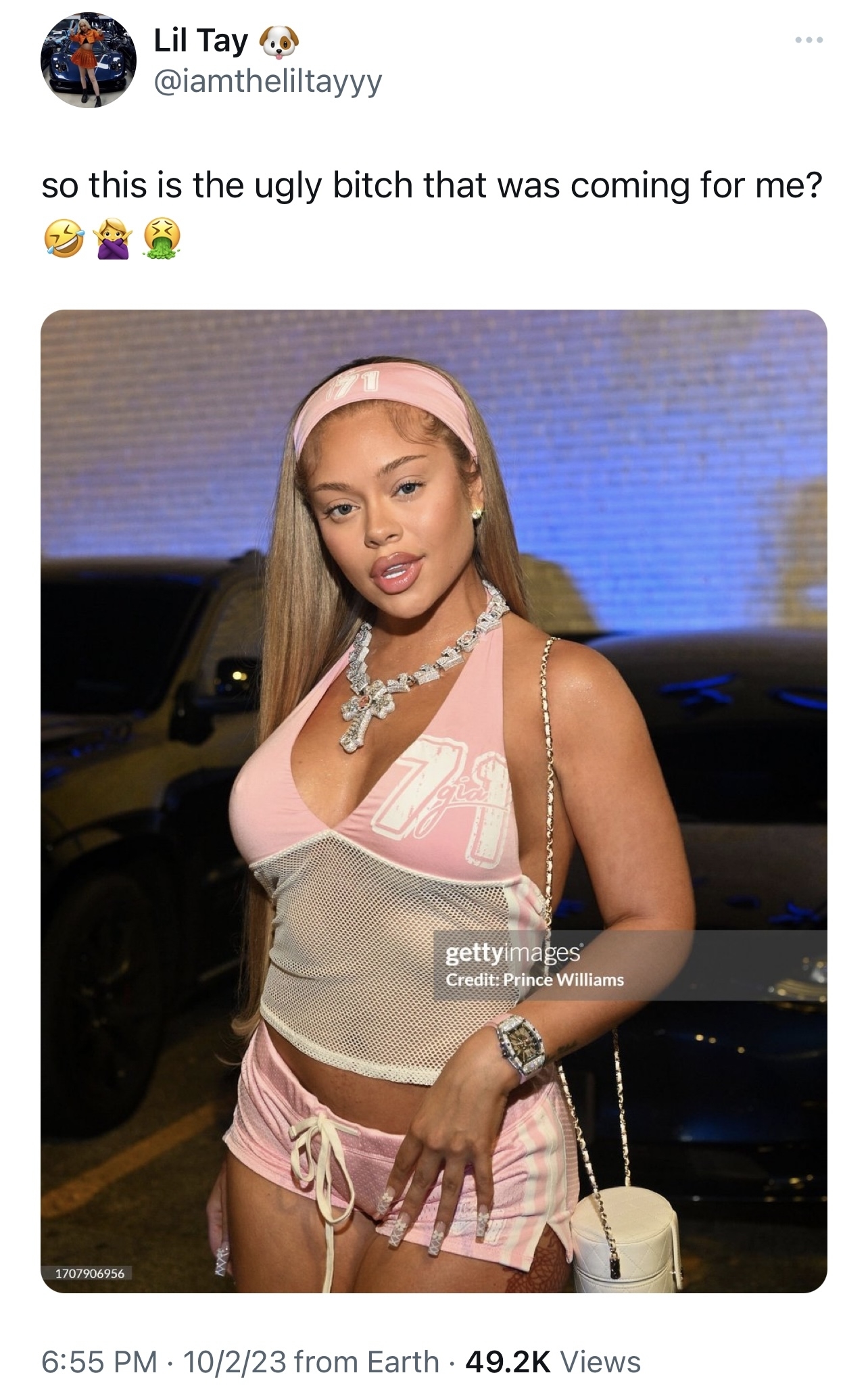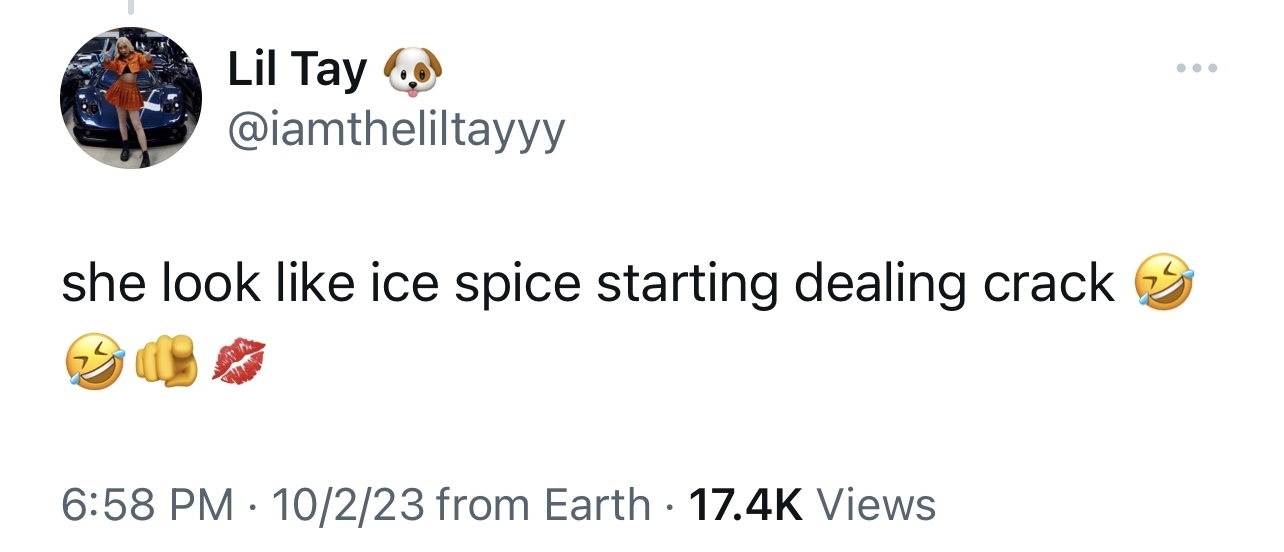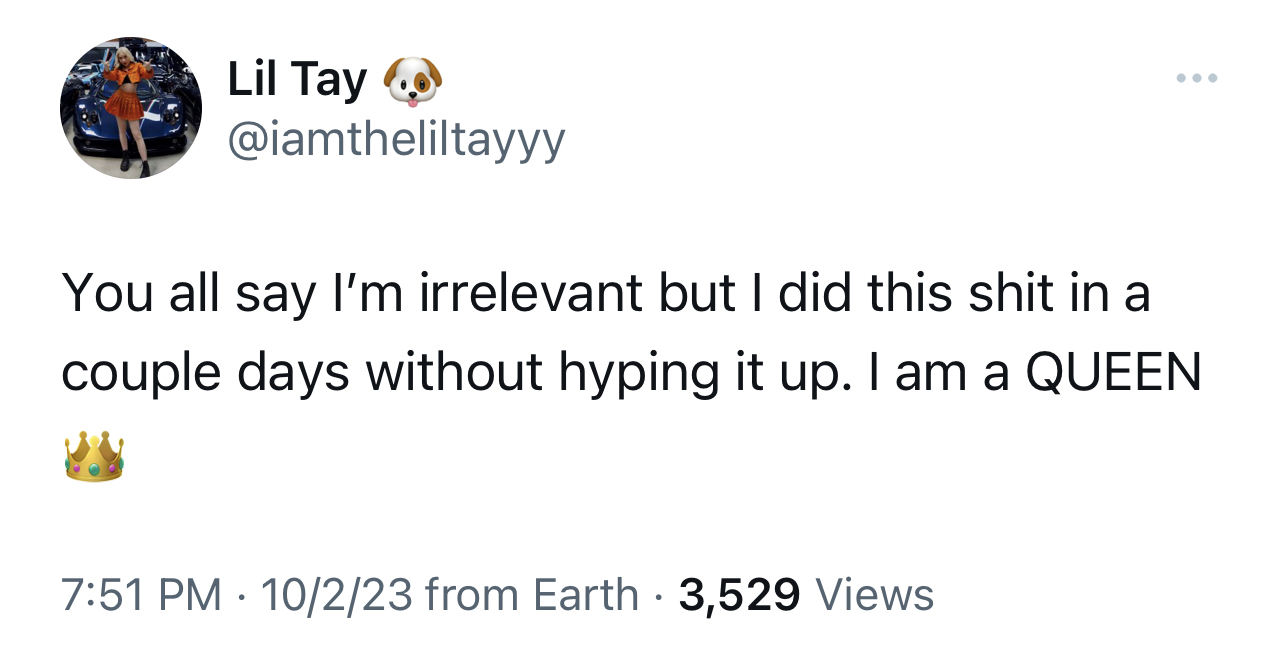 "She look like ice spice starting dealing crack," the teen continued in a separate tweet. "You all say I'm irrelevant but I did this shit in a couple days without hyping it up. I am a QUEEN."
However, the tweet that started it all doesn't actually appear under Latto's "liked" list. The rapper has yet to respond to Tay.
Tay, whose real name is Tay Tian, made her foray into music shortly after a death hoax and serious allegations she's made against her father, Chris Hope, and his wife. "They were always playing sexually inappropriate movies in front of me," she said on Instagram Live. "She would always take her anger out on me. She punched me, pinched me. Chris shoved me."
"[Chris] is not the fucking good guy here," Tay added. "He wanted control over my career and money and I had to go through, me and my family, had to go through even more years of abuse through the court system because of him. But in the end we won. I am free now. I thank God for it, I thank my mom for it."