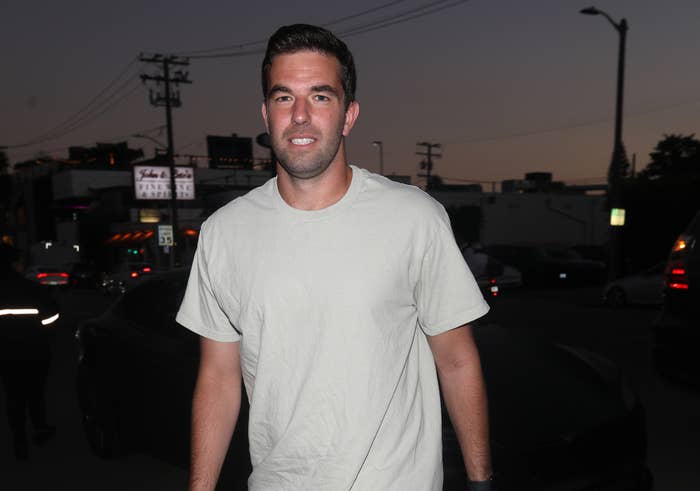 Billy McFarland, who was convicted of fraud in relation to the infamous Fyre Festival, has announced that tickets for "Fyre Festival II" are now on sale.
In a video uploaded on Sunday, McFarland officially announced that sales had begun for the second iteration of the previously doomed fest.
"It has been the absolute wildest journey to get here, and it really all started during a seven-month stint in solitary confinement," says McFarland. "I wrote out this 50-page plan of how I would take this overall interest and demand in Fyre and how it would take my ability to bring people from around the world together to make the impossible happen."
Later in the clip, McFarland mentions finding the "best partners in the world" in the Middle East and South America to make the festival happen.
McFarland continued, "In the meantime, we'll be doing pop-ups and events across the world. Guys, this is your chance to get in. This is everything I've been working towards. Let's fucking go."
Fyre Festival II is set to take place in "the Caribbean" on Dec. 6, according to the official ticketing site. The first 100 tickets are priced at $499 and promise access to the fest, pop-up events, "Fyre Fights," documentary and film screenings, and other unspecified experiences. More tiers will be unlocked as tickets are sold, with the most expensive one running up to $7,999. The event has yet to announce an artist lineup, venue, or additional dates.
McFarland was sentenced to six years in prison for wire fraud and owed $26 million to investors, vendors, and customers. In April, the disgraced festival founder first announced his intention to bring back Fyre without partner Ja Rule, citing that he's "definitely not invited." The following month, McFarland detailed a plan to pay back his debt, including a Broadway musical. In another effort, McFarland also challenged Ja Rule to a boxing match to further offset what he owes.
The ill-fated 2017 event that promised a high-end luxury experience ended in disaster and was the subject of documentaries on Netflix and Hulu.