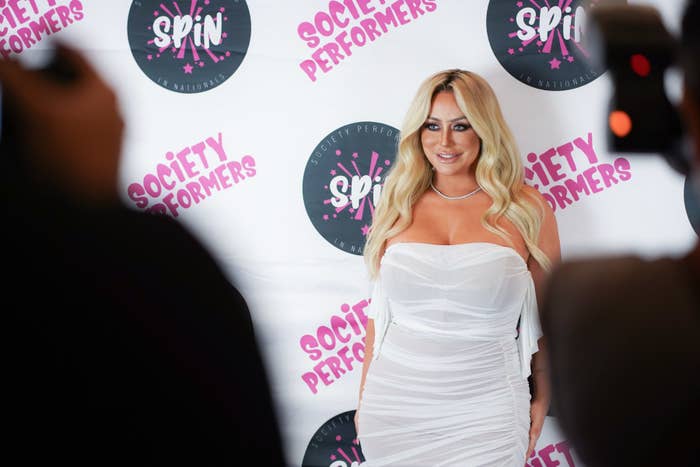 "I have to release him for any claims or wrongdoings or actions prior to the date of the release," says O'Day, 39, in the clip as she reads off the details of the agreement from her phone to host Glenny Balls. "I have to sign an NDA that I will never disparage Puff, Bad Boy, Janice Combs, Justin Combs Music, EMI, or Sony ever in public."
O'Day says she received the details of the agreement months ago at the same time that other former Bad Boy artists received similar calls to retrieve their song rights. The singer also claims that the deal would only earn her roughly of $800-900 in royalties compared to the estimated $48 million the group's two platinum albums under Bad Boy generated. "This is just some measly streaming money in order to stay hushed on Puff," she added.
She continued, "This is the honest to God agreement of what I'm being offered: a few hundred dollars to sign away my rights to ever tell the story of what I went through ever again." O"day adds in the interview that she could earn more money reuniting her bandmates and other groups to recant their experiences on a streaming documentary, suggesting that such a feature would be more lucrative than what they would all earn with the new agreements.
O'Day also blamed MTV and their parent company's streaming platform Paramount+ for fumbling nostalgia opportunities for the Danity Kane members. The network, according to the singer, never aired re-runs of the show and it's not currently available to stream. Unlike other hit shows such as Jersey Shore, who she says are "making millions of dollars." "They don't play [Making the Band] in reruns, so we can't even get the hype of 'Oh hey, I remember this. They're cult classics, let me hire them for something.'"
O'Day revealed that despite her warnings, only two out of the five members withheld from signing the agreement.
She continued, "At the end of the day, we're all just willing to turn a blind eye. Diddy is just literally known as a guy that doesn't pay his artists, and it's funny and then you move on and you like something that he did on TikTok 'cause he's funny. But for people that worked for six years of their life and an entered an industry where somebody made, what, 48 million dollars and we didn't even see a penny of that? We were in thongs and five inch heels for years of our lives on stage, and not not any of it did we see."
O'Day was cast in MTV's Making the Band for its third iteration in 2004 and landed a coveted spot in Diddy's girl group Danity Kane alongside Aundrea Fimbres, D. Woods, Shannon Bex, and Dawn Richard. Despite the group's success with hit singles "Show Stopper" and "Damaged," the group went through numerous woes before initially disbanding in 2009. The current lineup of the group with O'Day, Bex, and Richard, are currently on indefinite hiatus.
Watch the full interview below.