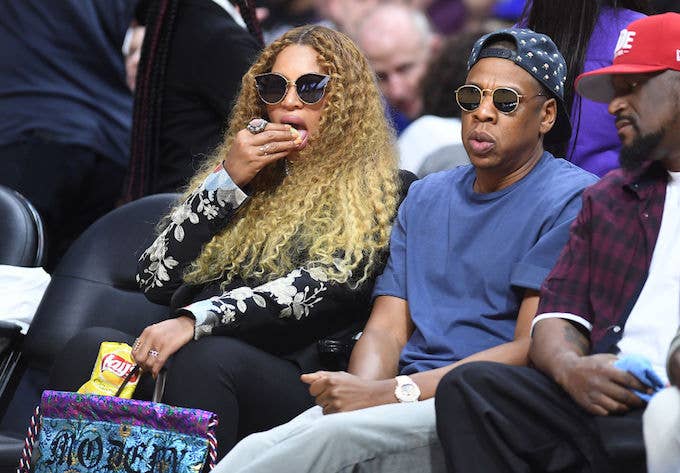 On Monday morning we all spit out our coffee after being served an enormous cup of scalding hot tea. In a GQ article about Tiffany Haddish, we found out that the goddess Beyoncé herself was bit on the face by an unidentified, crazed actress. "There was this actress there that's just, like, doing the mostest," Haddish said when recounting the December 2017 party incident. "She bit Beyoncé in the face...So Beyoncé stormed away, went up to Jay Z, and was like, 'Jay! Come here! This bitch!'— and snatched him."
You can't expect the Beyhive to take news like this lying down. Cue the Law & Order theme song, because people on Twitter are using the hashtag #WhoBitBeyonce to find the culprit.
Twitter has narrowed it down to four possible suspects: Queen Latifah, Charlotte McKinney, Sanaa Lathan, and Sara Foster. Foster addressed the rumors on Instagram, making light of this very serious investigation.
A representative responded to claims that Sanaa Lathan is the alleged biter. "That's nuts and I think if this happened we would have known then," they told Business Insider.
Chrissy Teigen apparently knows, but isn't going to tell us (please, Chrissy!).
Meanwhile, Bey probably remains as unbothered as usual. The singer reportedly spent her weekend shopping at Target for some Easter goods with Blue Ivy.
I have no doubt that the Beyhive will get to the bottom of this crime. Let the investigation continue.