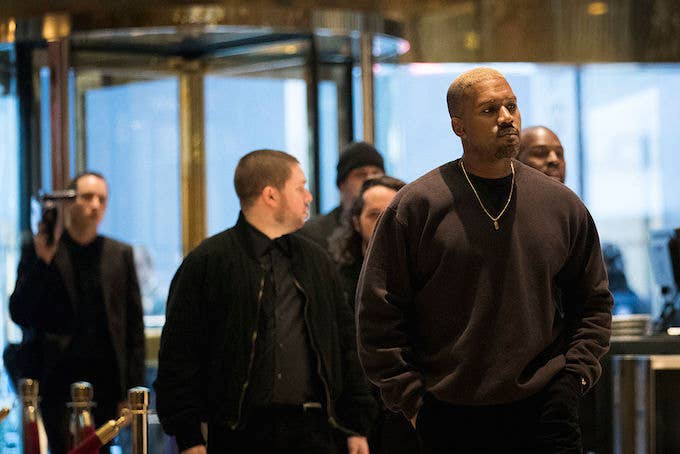 It's Earth Day, and what beautiful Sunday would be complete without a slew of new tweets from Kanye West. West recently returned to social media and has given us a combination of philosophical proverbs, album release dates, and new Yeezy Season teases. Many fans were excited to see Kanye back online, but it's all fun and games until we remember that our favorite multi-hyphenate sometimes says some controversial things.
This praise did not sit well with many followers and fans of Kanye. His comment garnered approval from the right and other conservatives, but criticism and threads from those who are reasonably concerned that Owens' remarks are problematic and harmful to the black community.
Well, it seems that Kanye may have seen the backlash because he's been tweeting about the "thought police" this afternoon. "We have freedom of speech but not freedom of thought," he writes in one tweet. This tweet could also be another totally unrelated proverb, but the specific references to people being demonized makes me think it's about the Candace thing. Who knows.
Owens responded to some of the backlash she was facing for Kanye's comments, too. She's also been retweeting Kanye's new tweets.