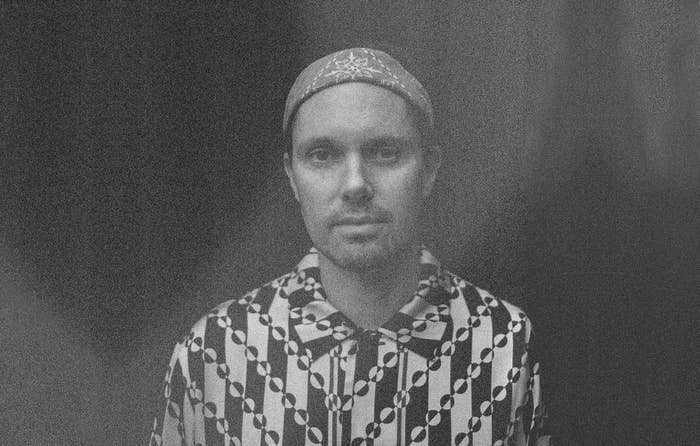 Just when you thought cuffing season was finally over, Rhye emerges from the shadows to thrust everyone back into some major feels. The Toronto outfit, fronted by songwriter and vocalist Mike Milosh, are keeping us all busy this month with fresh material primed for rainy, candlelit nights.
Today, the R&B group returns with a sultry new number entitled "Needed", which will land on a forthcoming eight-track EP called Spirit. Billed as a "piano project", the soulful body of work is mainly inspired by its creator falling back in love with the keys after some considerable time away from the instrument.
"About a year and a half ago, my girlfriend surprised me with a borrowed piano," Mike Milosh says. "It wasn't in the best shape, but it made itself at home in my apartment and I started playing it every morning… just messing around at first, but it slowly became a morning ritual I couldn't shake."
These rough little sketches done in Milosh's apartment soon turned into a group of beautiful, fully fleshed out tracks. "It's a collection of songs I did alone in the studio with just a piano, intertwined with collaborations with some of my favorite piano-based musicians." That stellar group of collaborators includes Ólafur Arnalds and Thomas Bartlett, also known as Doveman. 
For the gentle and melancholic lead single, "Needed", Milosh turned to Dan Wilson, formerly of the band Semisonic and who counts Adele's "Someone Like You" as a co-writing credit. Together, the two musicians crafted an incredibly moving piece that, while sonically simplistic, is full of rich strings, guitar, and synths.
Speaking on the song, Milosh says that "Needed" is "about something greater than wanting someone in your life, or to be wanted, or liked or loved," but rather "that deeper yearning to be needed by someone you love, to feel that sense of purpose. Maybe we don't all feel that, but for those who do, I can only hope that this song touches you."
You can listen to the song in full below via YouTube. "Needed" is available now on all major streaming platforms. Spirit releases May 10th with vinyl pre-order available now and shipping June 28th. You can pre-order the vinyl version here.