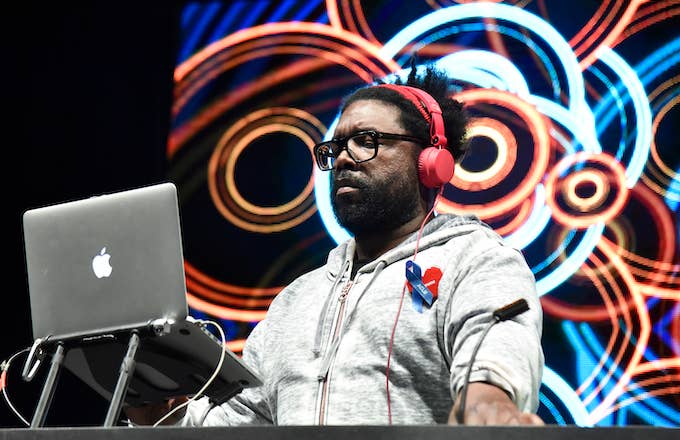 While on Rick Rubin, Malcolm Gladwell, and Bruce Headlam's Broken Record podcast, Questlove told the story of the time President Barack Obama asked him to play some French Montana. 
It all went down while he was DJing at the White House.
"So two hours into it, he taps me on the shoulder, 'You're doing a good job! I love the Donna Summer and the old school hip-hop and the jazz. But look at them, they wanna have fun too!' And he's pointing to his kids. They're having a sit-in," Questlove explained while putting on an impression of Obama. "They're looking at me like, 'Nah, none of this shit works.' So then, I became the DJ I hated. I'm like googling, let me go to Spotify see what kids are listening to. I became that guy, the guy I hate the most. Suddenly, that night became Animal House, the most debaucherous…"
While all this is going on, Quest revealed that Obama came up to him to ask for some French Montana to be played. Questlove continued: "[Obama's] coming up to me like, 'Do you have French Montana?' And I'm like, 'Sir! I don't have the clean versions of that.' He's like, 'We're all adults here. Play it!' I'm like, 'Sir, I'm not gonna play 'Pop that pussy, bitch, what ya twerkin' wit.'"
Questlove previously talked about the aforementioned party while on Fallon and said he felt so bad about the gig that it "forced" him "into retirement" for six months. 
Take a listen to the episode of Broken Record below. The part that covers Obama and the White House party can be heard at around the 22:00 minute mark on the second part of the conversation. 
Elsewhere in the episode, Questlove talks D'Angelo's Voodoo, Bruce Springsteen, and a lot more.