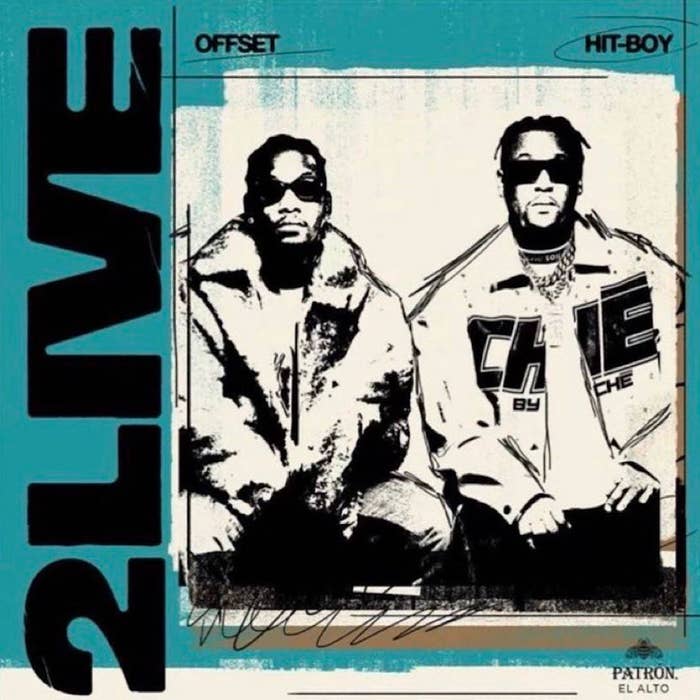 Hit-Boy spoke about the collab during a ComplexCon(versations) panel with Allie Bostwick, Patrón Tequila's global director of communications, culture, and brand partnerships; Jon Colclough, vice president of creative strategy at Mass Appeal; and host Speedy Morman during ComplexCon back in November. 
"2 Live" marks the first release from Offset following the death of his cousin and fellow Migos member Takeoff.
Offset's first solo album, Father of 4, was released in 2019 while his latest project with Migos was 2021's Culture III. Hit-Boy, who worked with Nas on the recently released album King's Disease III, had a great run in 2022 with production on tracks like Beyoncé's "THIQUE" and YG's "Maniac."
Just a few days ago, Hit-Boy and Musiq Soulchild teased that they have a joint album on the way that could be up on streaming services as soon as next month. 
"[It] is designed to address the topic of the challenges we all deal with in relationships, but I'm approaching it from a slightly different angle than I used to," Musiq Soulchild said of the project while on the Top Billin' podcast. "It's more abstract, at the same time direct." He continued, "A lot of people don't realize which one they are; they think they're one when they're the other."
Take a listen to Offset and Hit-Boy's new track "2 Live" on all major streaming platforms, including Spotify and Apple Music below: