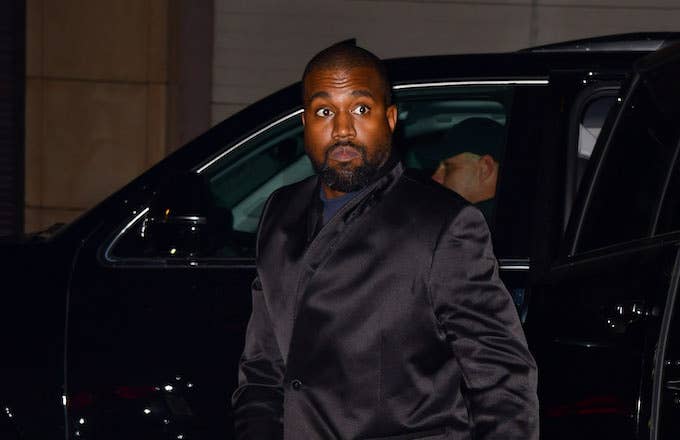 EMI's request to get their case against Kanye West reopened has been approved, TMZ reports.
The news arrives after it was reported back in September that EMI, the folks who said that Kanye isn't allowed to retire, told the court that they had settled their issues with the artist. The suit was subsequently thrown out with prejudice and allowed for the possibility for it to be reopened by a deadline of December 27 with EMI saying they reached "an agreement in principle." With said deadline approaching, EMI sent a letter informing the court that they couldn't agree on the details of the settlement. 
"Unfortunately, as of today's date, the parties have been unable to finalize the terms of a settlement agreement, or to finally resolve related issues on which a settlement agreement would be conditioned," the letter said, perBillboard. "As a result, good cause exists, and EMI hereby applies, to reopen the Action."
The legal battle began after Kanye filed a lawsuit against the company near the top of 2019. Kanye, who's asking for ownership of all of his songs that were released after October 1, 2010, asserted that the publishing deal he had with EMI was illegal. He's arguing that his contract with the company should have lasted for only seven years. My Beautiful Dark Twisted Fantasy dropped over a month after that date in late November of 2010. EMI started to handle Kanye's publishing back in 2003. Then, in March, EMI filed a countersuit and claimed that Kanye signed off on extensions of the contract. 
Stay tuned for further developments.