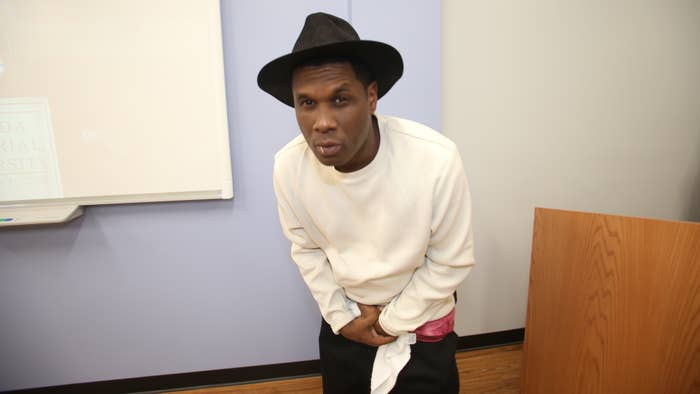 Although many are taking the news with a grain of salt, it looks like we might finally get that long-awaited Jay Electronica album sooner rather than later. 
The New Orleans rapper took to Twitter to say that his album was complete. But that wasn't it. Jay also said that he would be releasing the album in 40 days, a development that will surely make JAY-Z very happy. The album will seemingly be called A Written Testimony and not Act II: Patents of Nobility (The Turn). 
"...my debut album featuring Hov man this is highway robbery"
He also informed fans that the project was recorded in a span of 40 days and 40 nights. 
Recorded over 40 days and 40 nights, starting from Dec 26
Just Blaze and Young Guru, both people who have worked with Jay Electronica, hopped on Twitter to co-sign his announcement. 
For what it's worth, JAY-Z liked the tweets that Jay Electronica sent out.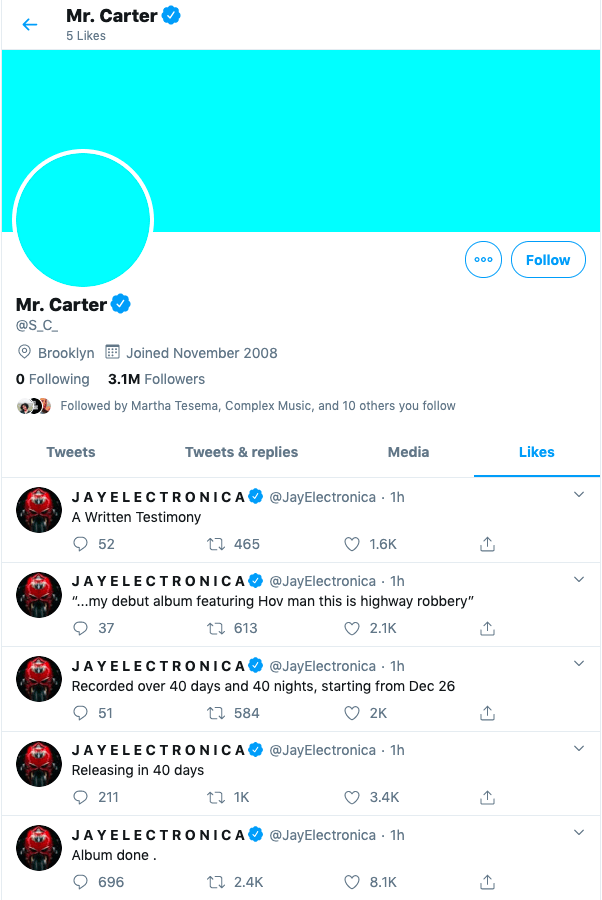 Fans have been waiting for a follow-up to 2007's Act I: Eternal Sunshine (The Pledge) for a very long time. 
Stay tuned for more info on the album.