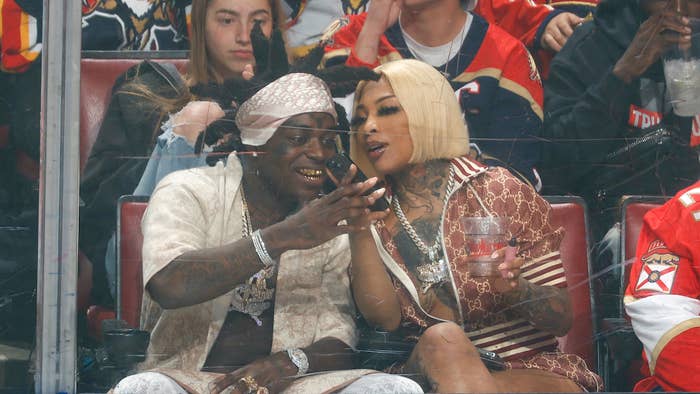 A clip of Kodak Black vigorously grinding on a woman at an NHL game on Tuesday got a lot of people talking.
The video, which shows Kodak and the woman dancing while in a suite at FLA Live Arena as the Florida Panthers were taking on the Vancouver Canucks, had some assuming that the pair were having sex. The footage of Kodak and the woman was uploaded to Twitter by @David954FLA, according to the Miami Herald. The Twitter user and Panthers season ticket holder later said the rapper wasn't having intercourse.
"I took the original video and I know they weren't having sex lol," the user wrote.
Another video that offered a closer look at the moment, which took place right next to the Panthers' executive box, also surfaced on Twitter and seemingly showed Black and the woman dancing.
Katie Gaus of Bally Sports Florida, who was at the game and near the action, said the woman "was just twerking!!"
After the footage of Kodak went viral, the NHL deleted a tweet that featured two photos of the Dying to Live rapper. "Oh, hey there @KodakBlack1K," the deleted post read.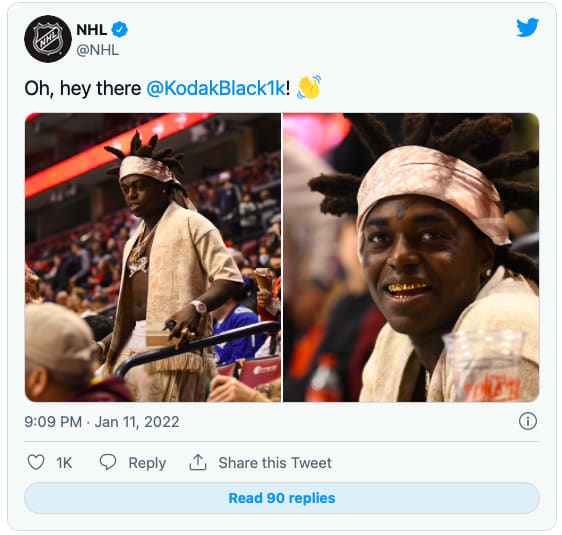 Kodak also posted an Instagram video of himself getting hype with fans.
Vvsnce, the woman who was dancing with Kodak, also posted about the game to social media and said it was their "2nd date."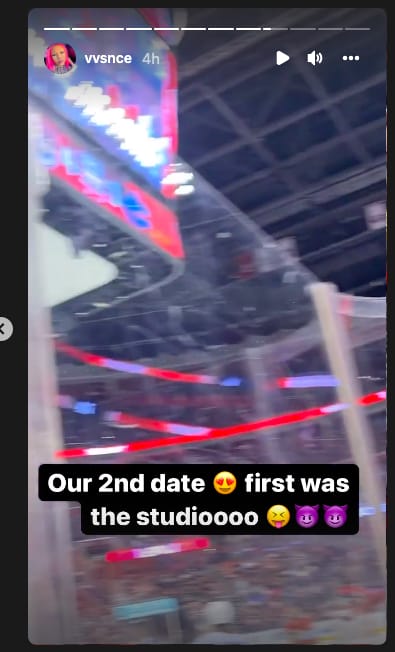 Check out some reactions to the clip of Kodak Black at the Panthers/Canucks game below.