DaBaby Appears to Get Into Altercation With Rapper
DaBaby posted footage of the fight to his IG.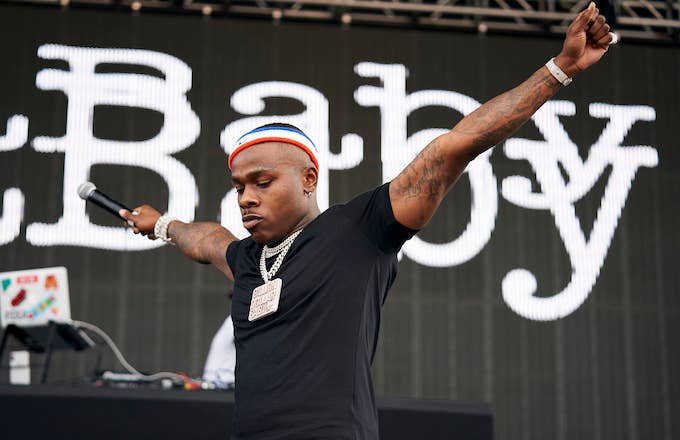 Getty
DALLAS, TX - MAY 03: DaBaby performs during JMBLYA at Fair Park on May 3, 2019 in Dallas, Texas. (Photo by Cooper Neill/Getty Images)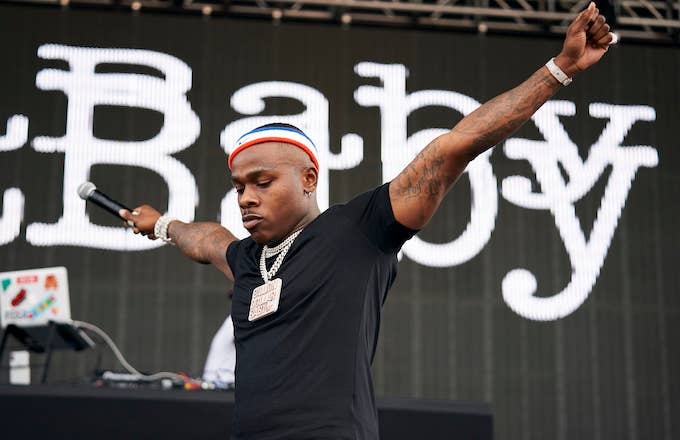 On Saturday, DaBaby took to IG to post footage of an altercation he got into with fellow North Carolina rapper Cam Coldheart at a Louis Vuitton store.
"When bullying Baby on the internet goes wrong," the "Suge (Yea Yea)" rapper captioned the post. Coldheart can be seen bloodied in the third and last clip of the post. 
"You a bitch. Y'all look at the n**ga DaBaby. That n**ga DaBaby in here talking some shit," Coldheart can be heard saying. "He walking up on me and shit like he about to do something. What you gon' do? What you taking your shit off for?" 
After posting footage of the fight, DaBaby made another post to his Instagram account. The follow-up post featured a clip from his music video for "Suge." The portion of the song that he decided to share? "I'll slap the shit out a n**ga/No talkin', I don't like to argue with n**gas (I don't)."
"He got his security wit em dressed like regular dude wit a legal strap," Coldheart later wrote on IG, claiming he fought not only DaBaby but also his security guard. "@dababy keep it g u jumped me wit ya security and left me pretty, other than some scratches."
Earlier this month, DaBaby's entourage was captured on video assaulting a fan. The man, a rapper who goes by the name Don Trag, was reportedly in a coma following the beating. The man's brother told TMZ that Trag "is not doing well" as he claims he suffered brain and neck swelling. The incident occurred at Centro Nightclub in Lawrence, Massachusetts.