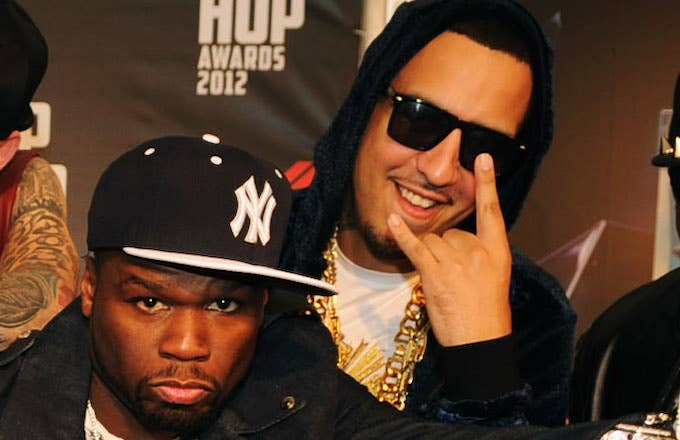 French Montana and 50 Cent are still going at it after the Get Rich or Die Tryin' rapper took aim at French over his purchase of a older model Bugatti.
50 took to Instagram on Thursday night to post a phone conversation he had with an unidentified person and wrote he "just got the papers don't ever in ya life play with me." He continued, "he got a fucking 60 month loan on a 08 n**ga it will be 2025 when you out that car." 50 and the other person on the end of the line can be heard making fun of French. 
French caught wind of the criticism and fired back by posting a listing for the car that shows it's worth over $1.8 million.
French also posted an unverified picture of what looks to be 50 Cent and Eminem getting close.