50 Cent and Benzino's Feud Continues Amid Transphobic Social Media Posts
Benzino is now wondering why 50 Cent never talks about the time he offered him help in a time of need, referencing a 2000 incident at the Hit Factory.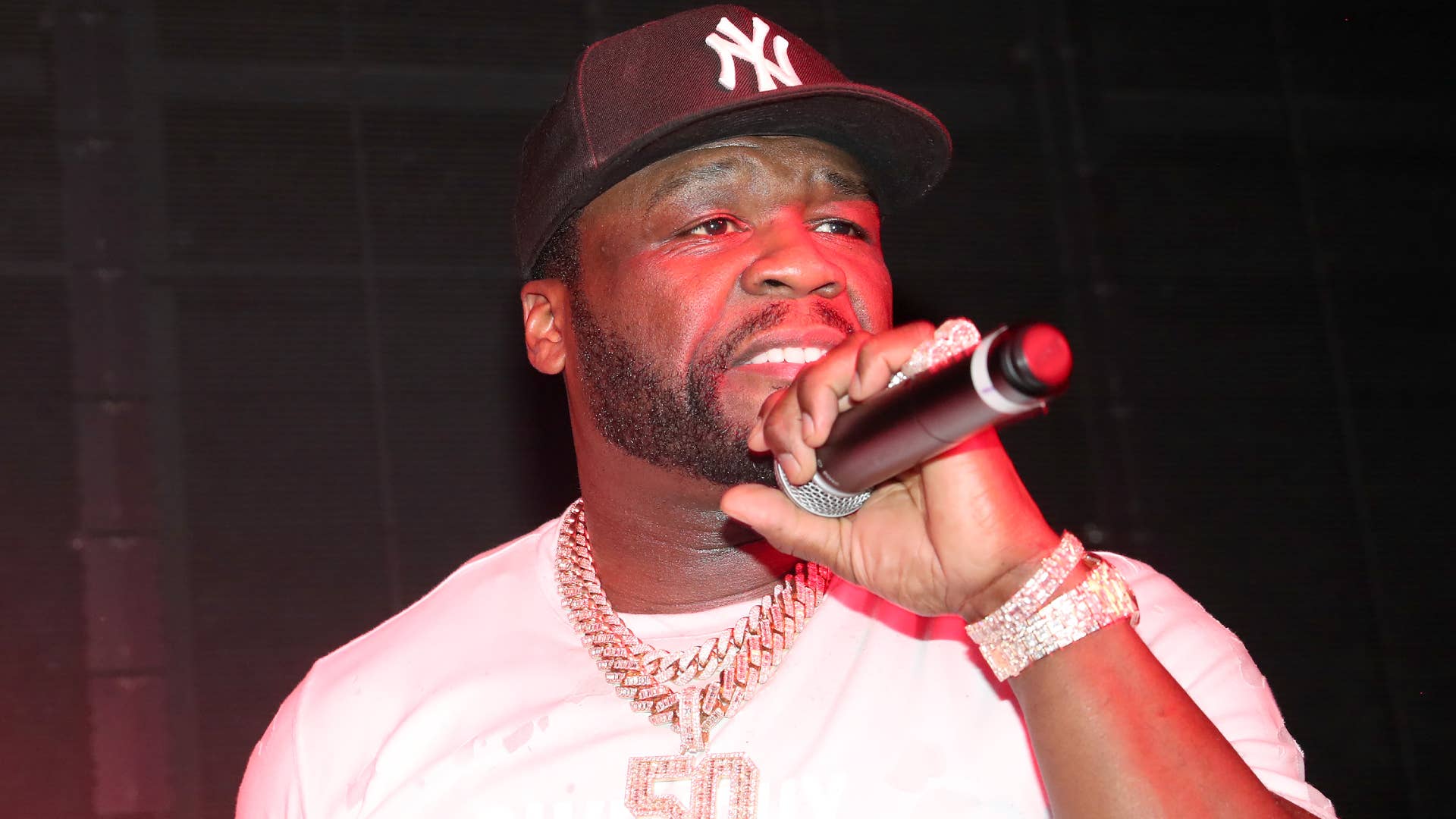 Getty
Image via Getty/Johnny Nunez/WireImage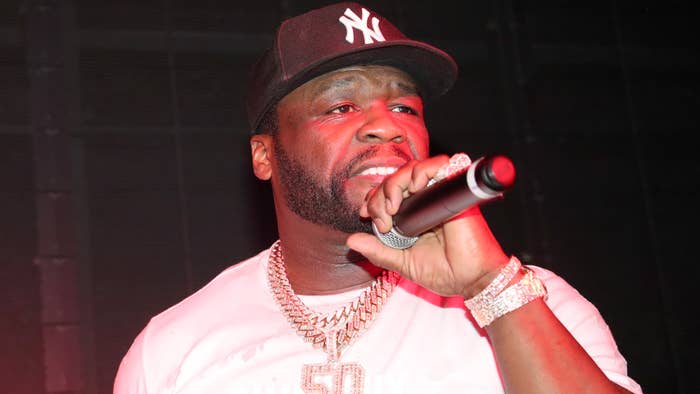 50 Cent and Benzino's feud remains ongoing, with the latter now addressing the recent Pepsi Super Bowl LVI Halftime Show performer's sharing of an alleged conversation between himself and actress/model Shauna Brooks.
Speaking with Queenzflip for the QuietRoom YouTube channel on Wednesday, Benzino argued that 50's treatment of him is particularly disrespectful due to him having helped the Power executive producer and star early in his career in connection with a stabbing incident at the Hit Factory in 2000.
Per Benzino, he and Shauna were involved in a film project together years ago. Shauna, who has spoken publicly about her industry experience as a trans woman, is known for her activism-related work in support of the larger LGBTQIA community. As previously reported, 50 has focused on Shauna in a number of transphobic social media posts.
After some comments earlier in the Wednesday-shared interview about having learned to grow from past prejudices, Benzino addressed the recently excerpted conversation mentioned above.
"Shauna must have taken the conversation, put the conversation up," Benzino said, further stating that the circulating clips in question were "chopped up" prior to being posted. As for 50, Benzino looked back on first meeting him and how he chose to help him during a moment when—from his perspective—he had no obligation to do so.
"When I first met 50, you know what I'm saying, this was when he got stabbed up at the radio station. … He got stabbed up at the Hit Factory on 54th Street, the big studio that everybody was going to. … He's bleeding on the side from getting stabbed, okay?" he said around the 7:23 mark in the video above. "He had no money."
Benzino, reiterating a previously told story, noted that he "called [50] a car service and sent him to the hospital." The former The Source co-owner also asked, "How come he's never talked about that?"
Later, Benzino said it was "obvious" that, as the interviewer suggested, he's now 50's "enemy" due to Ja Rule-related reasons. 
"The point is, I helped that man in a real situation," he said later, around the 12:31 mark. "Fuck the Eminem shit, fuck the Ja Rule shit. I helped that man. Me, Benzino, helped 50 Cent. Regardless of anything, I found it in my heart to help that man. I could have been like, 'Get the fuck out my studio, I don't want to have nothing to do with this, why you even down here?' I didn't do that."
See the full interview above. 50, who has repeatedly amplified harmful transphobia on social media, later responded to the interview on IG.
Later on Friday, 50 returned to Instagram to send more homophobic insults towards Benzino and Young Buck.
Benzino, meanwhile, also shared a number of tweets in recent days clarifying any confusion surrounding his own IG presence, as well as said his legal team would soon "go hammer time on anyone who has defamed my name and legacy."
Last November, the Human Rights Campaign reported that 2021 had become the deadliest year on record for transgender and gender non-conforming people. In a statement at the time, Joni Madison—who was then serving as the advocacy group's interim president—noted how transgender people's mere right to existence was being attacked on multiple fronts.
"Dehumanizing rhetoric has real-life consequences for the transgender community, particularly transgender women of color but especially Black transgender women," Madison said.