Boosie Badazz Faces Backlash After Claiming He Got 'Grown Woman' to Give His Underage Son Oral Sex
The controversial rapper made the comments during an Instagram Live broadcast Monday, stating he was getting his underage son and nephews "prepared."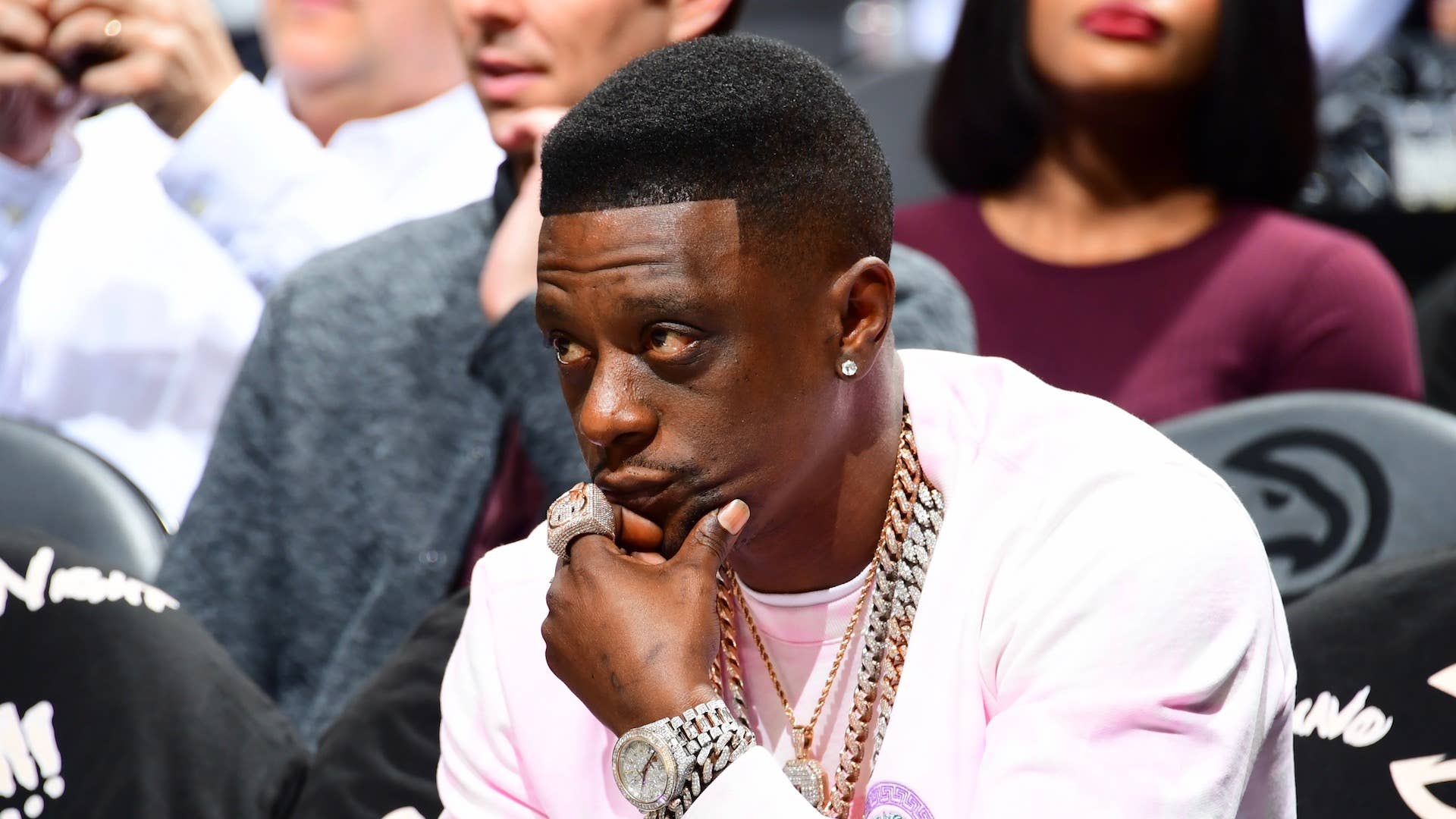 Getty
Image via Getty/Scott Cunningham/NBAE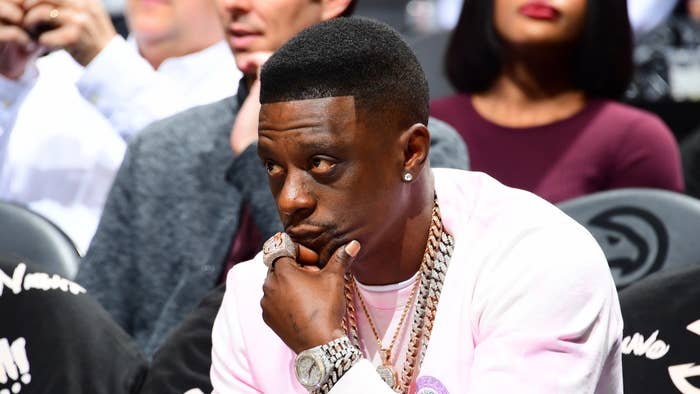 Boosie Badazz is catching more heat this week over claims he got an adult to perform oral sex on his underage son and nephews.
"I'm training these boys right, I'm training these boys right," he said during an Instagram Live session Monday. "Ask any of my nephews, ask any of them, ask my son. Yeah, when they was 12, 13 they got head. Yeah, that's how it's supposed to be. Hell yeah I got my fuckin' son dick sucked. You fuckin' right. Yes, a grown woman, grown, super grown ... checked his ass out. Checked all my nephews out, super grown. Is she grown? She check me out. I know what the fuck she did to them, she checked me out, that bitch. I'm getting them prepared, man." 
Boosie also claimed he had shown his son how to put on a condom when he was only 9 or 10 years old: "Yes, that's how I raised them. I don't care what y'all say," he continued. "It's better than watching cartoons. That's why they have iPhone 11s. They can watch as much porn as they want. It's better than them watching cartoons with two men kissing ... Yeah, it's like that. Yeah, we raise them different ... That's just how it is."
The comments triggered a wave of backlash on social media, with many accusing the Baton Rouge rapper of facilitating child sexual abuse.
The Baton Rouge rapper made similar comments in a social post back in 2017, when he said he was getting his 14-year-old son oral sex for his birthday. Boosie addressed the controversy during an interview with TMZ, claiming he was just "clowning on Instagram."
"I ain't gonna get him no head ... but If he wants to get head from a girl, you know he's 14 years old. I'm cool with it," he said. "Fucking is popular at 14, 15 years old. You know that's when they be in heat, but I'm not just gonna bring a girl to give him head."