Jim Jones Debates Iraq War Veteran After Saying Being a Rapper Is 'More Dangerous Than Being a Soldier'
Jim Jones got into a back-and-forth with an Iraq war veteran on Instagram.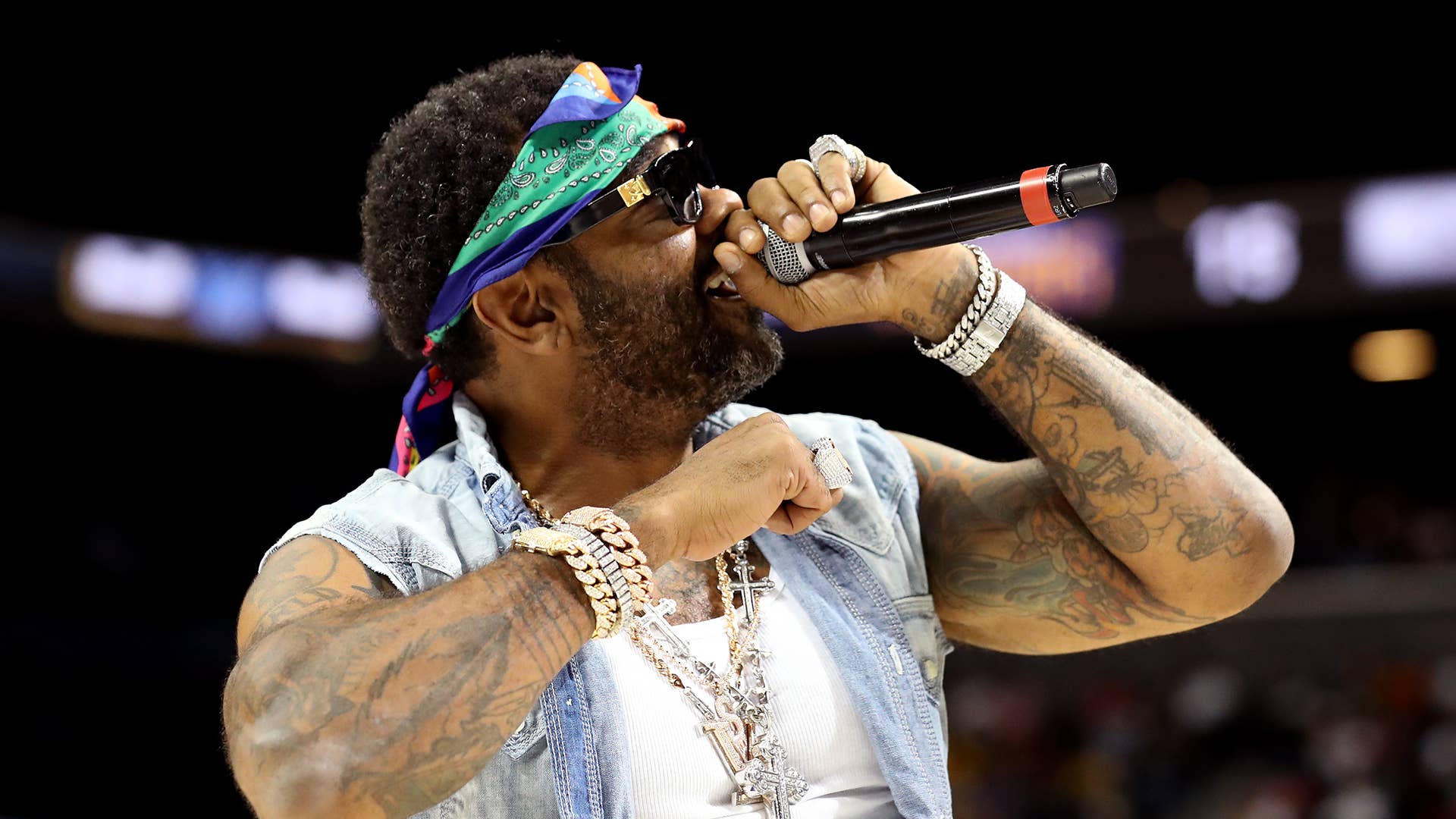 Getty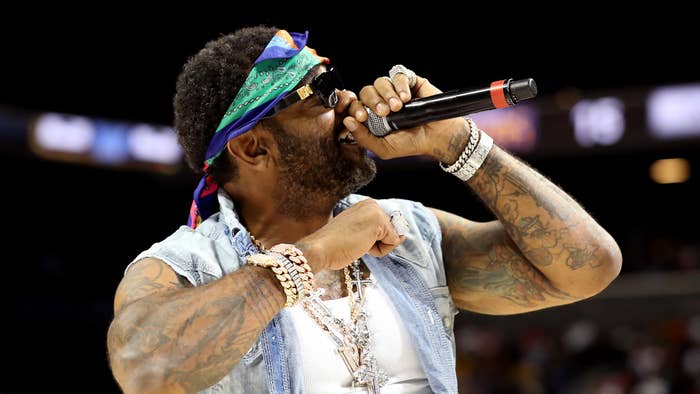 Jim Jones got into a back-and-forth with an Iraq war veteran after he recently said "being a rapper was more dangerous than being a soldier." In a Jones' IG comments section, Instagram user @mramcore, known as Mez, told the rapper how much he disagreed with those comments, sparking a heated debate between the two.
"Heard the comments you made about 'being a rapper is harder than fighting a war in Iraq.' You allowed to have your opinion without any facts nor truth to it, but as a Vet and a hip-hop fan, I found it extremely disrespectful and ignorant," he wrote. "Here's some facts, my unit which fought in Iraq 2004 lost more Marines in two months than 'rappers' in the past 3 years. Keep talking but there is zero comparison!"
Highlighting the comments on his Instagram, Jones gave a lengthy response, in which he explained himself further. "Here are facts every n***a I grew up with is either dead or in jail so u wanna compare death tolls it won't add up," he wrote. "U went to army n met n***as u never knew or grew up wit. I grew up wit all these n***as all my life so it hit different." Jones added, "Yal was shootin at kids n innocent bystanders in the midst of shootin at the enemy... We was at war when we was born." 
Jones only shared a small section of the conversation between the two, but Mez shared a longer response on his own page. He said that he decided to fight in Iraq as a result of Sept. 11, 2001."You want to compare a lifestyle choice in comparison to somebody that not only subjects themselves to danger protecting their loved ones, but people they don't even know," he wrote. "When you get into the rap game you're doing it for what? Money. Not every single rapper, but you know who those rappers are—those are the ones who don't get caught in the mainstream rap."
Following his assertion that most rappers get into the music industry to make money, he added he didn't want to make a "blanket statement" even if it is in his opinion a motivator for many. "When they make money they start feeding the people underneath them and putting it out there," he added. "Trying to make some change, I completely support that and understand that... [But] don't blame me or the military for that. If you're trying to make a difference in that lifestyle go ahead and do so, but you don't have to insult a whole group of people in doing so."
Check out Mez's full response above.