It's imperative to pause whatever you're doing and simply take a moment to appreciate the art whenever something new from Tyler, the Creator drops, be it a new song or an interview. The latter provides the impetus for the latest example of this, with Tyler talking to Carrie Battan for a new GQ piece conducted as part of the magazine's annual Men of the Year special.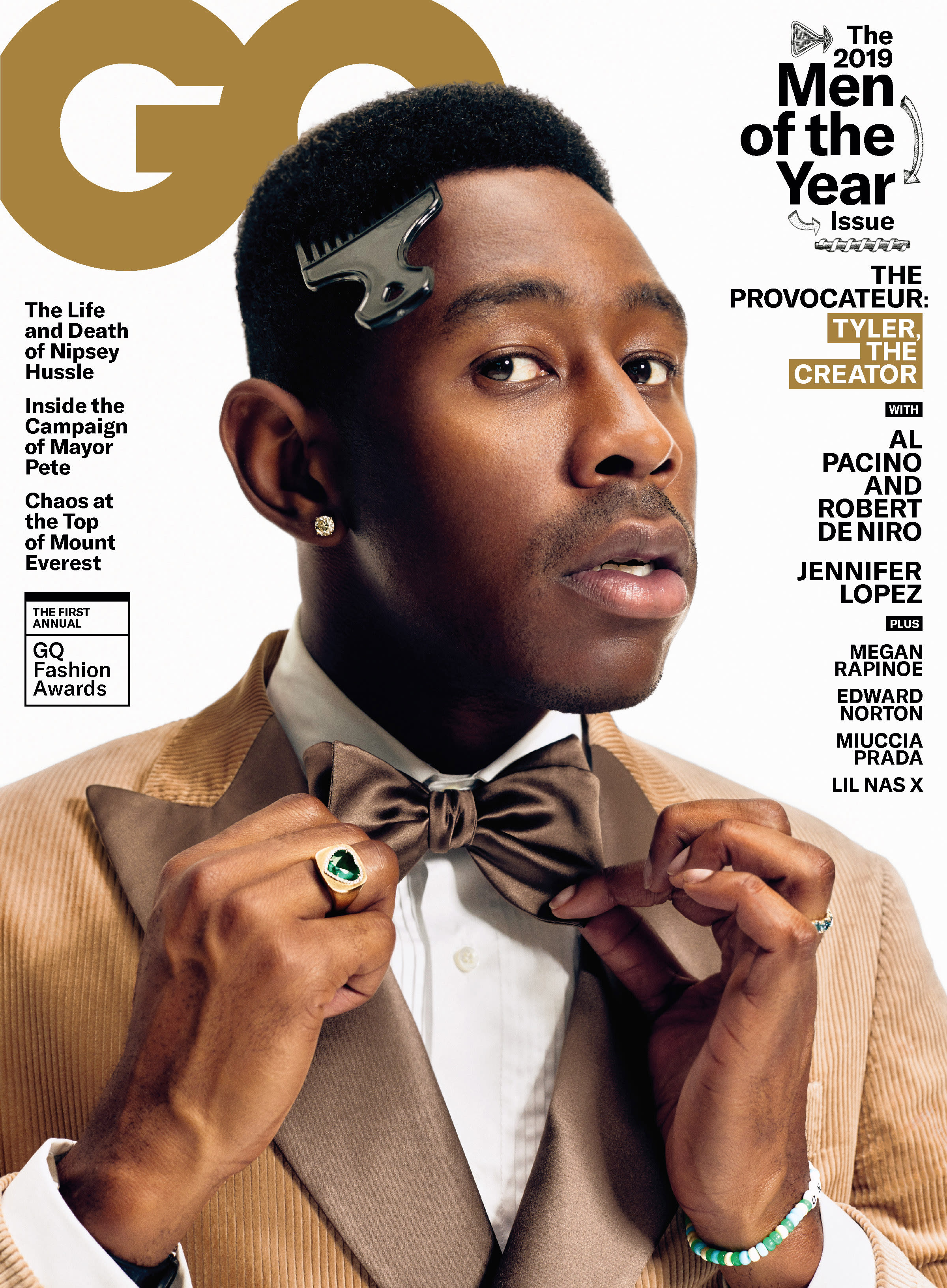 The interview kicks off with some reliably hilarious riffing on the questionable fashion choices that most annoy him (including "loose boots") and the importance of avoiding "goob-goobers" in one's life.
"I hate people who are unaware. I hate fucking goobers. Goob-goobers. Oops, I tripped. Stay the fuck away from me," Tyler explained. "Everyone around me isn't dumb. I could bring them with me on the zombie-apocalypse team."
And as for that career reflection, the piece includes a bit in which Tyler recalls a McDonald's-assisted moment of bliss he experienced after performing a sold-out set at Madison Square Garden earlier this year.
"And I was at peace," he said. "I was sitting like, there's nothing I want to buy. I was fully okay with life. It was nothing I was stressed about. I wasn't sore nowhere. I'm financially good. Everyone around me is healthy. No grudges. The weather was great." The show itself, he added, was "one of the craziest feelings" he's ever had. "If I died right now… Bro, I don't know. I was okay with everything."
Read the full interview here.
For a complementary video component of the Men of the Year feature, GQ sourced some questions from a few of Tyler's friends including Seth Rogen, Spike Jonze, Tracee Ellis Ross, Pharrell Williams, and more.
Rogen's question prompted Tyler to reveal Napoleon Dynamite, Superbad, 20th Century Women, and Scary Movie 2 as his current favorite movies. Jonze, meanwhile, asked Tyler "why" he was selected as a Man of the Year.
"I don't fucking know, n***a," he said. "Because I'm fucking tight as fuck. I do a lot of tight shit, like, that's really sick. And I'm cute."
Tyler also elaborated on his favorite Six Flags ride, preferred sushi, the impossibility of physically sharing one's confidence with someone else, the first song he fell in love with, the magic of a foot massage, and more. Catch the full thing here.