How Travis Scott's "Highest in the Room" Came to Life, According to Its Producers
Travis Scott's highly-anticipated new song "Highest in the Room" is finally here. Producers OZ and NIK D tell stories behind its creation.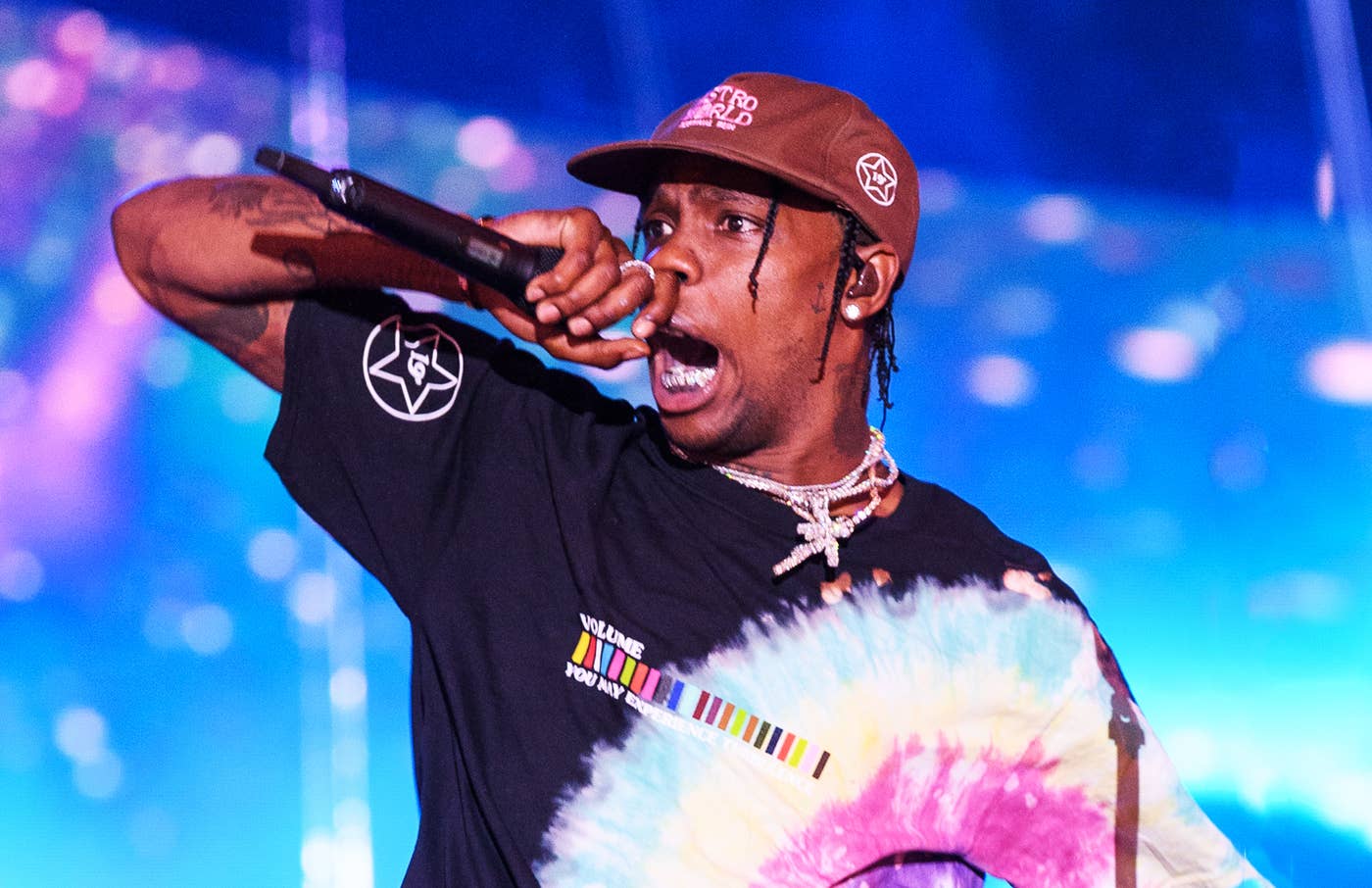 Getty
Image via Getty/Jason Koerner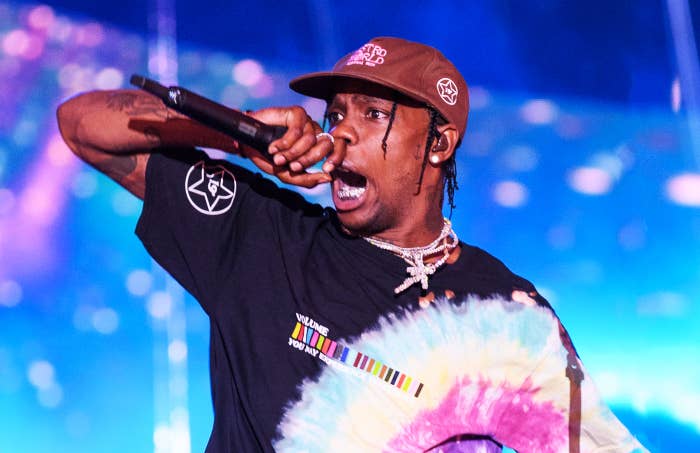 After nearly five months of teasing "Highest in the Room," Travis Scott's highly anticipated new single is finally here.
Producers OZ and NIK D tell Complex they began working on the beat in February, and the track surfaced online in April when Kylie Jenner shared a snippet of the song on Instagram as part of her KYBROWS cosmetics campaign. A month later, Scott played the song during his set at the Rolling Loud Festival in Miami, followed by several previews during his European tour. 
Until now, fans haven't heard much more than short snippets of the song, but the thirst for the final version has been strong. Videos on social media show kids hurling themselves into moshpits every time the track gets played at Scott's shows. The hype surrounding "Highest in the Room" has been so real that Scott's DJ Chase B told Complex in July that it turned into "a phenomenon." 
Remembering his surprise when he saw Kylie's Instagram post and first found out Travis used the beat, OZ says, "I never thought he was going to end up on this one, because this is not a typical Travis beat."
The beat is anchored around a guitar melody that was recorded on an iPhone by teenage German producer NIK D. "I played the melody with my guitar, and I freestyled it for one minute," he explains. "I recorded it on my iPhone. It's very uncommon to do it like that."
OZ and NIK D spoke with Complex about creating the beat for "Highest in the Room" and how they found out the song was dropping. The interview, lightly edited for clarity, is below.
How were you first introduced to Travis Scott?
OZ: I got Travis' email address in 2015 from my homie, and I was just sending [beats] to Travis for maybe one and a half years until he responded. He texted me back: "Yo, you got some fire. Just keep sending." At first, I was hopeless because he never responded for one and a half years. But after I got his attention, I was just sending him beats all the time. 
How did "Highest in the Room" come together?
OZ: I took a few months off. I was not sending beats. Then [Travis] texted me to send a new beat pack. I never thought he was going to end up on this one, because this is not a typical Travis beat. But, because I hadn't made that many beats, I was just putting everything in the folder. It happened over email; it was not a session or anything like that. I just sent the pack to him, and he jumped on it. I actually didn't know that he jumped on it at first, because I found out about it when NIK D called. He was like, "Yo, did you see the Kylie Jenner video?" I hadn't seen it yet, but he sent the link, and it was our beat with the song. 

NIK D: I was just swiping through my timeline on Instagram. It was an accident. I heard the song on Kylie Jenner's advertisement video. I was like, "I know that beat from somewhere." Then I realized it was produced by OZ and myself.
"I played the melody with my guitar, and I freestyled it for one minute. I recorded it on my iPhone." - NIK D
How did you two collaborate on this beat? Who did what? 
OZ: NIK D is the only producer I assigned to myself. He is on my team. With this beat, he played the guitar and the synthesizer in the hook—the weird sounds. He sent it to me, and I put it together. I did the drums. He sent me loops. For the guitar sample with the alien-type sound in the hook, I put it together with the guitar, that weird sound, and the drums: kicks, claps, and hi-hats. I tried to make a new balance with different parts in the beat. I started with the 808, and clap, and hi-hats. Then when the beat drops, in comes more hi-hats, more snares, and more kicks. It gives it more balance.
NIK D: This is the thing about the song that I really liked: I played the melody with my guitar, and I freestyled it for one minute. I recorded it on my iPhone. It's very uncommon to do it like that. In the end, I just took the one minute version of this freestyle and flipped that particular sequence of the song.
When did you first make the melody?
NIK D: It must have been February 2019. 
When you were making the melody, did you know it was good from the beginning? 
NIK D: I remember playing the melody even before sending it to OZ, and I was like, "It's pretty cool." OZ immediately said, "Man, this got serious energy!" So yeah, I think it was something special. But in the moment, it's just average, because we make so much music. Most of the time, if you go through all the things you made, you're like, "Wow, that melody I made a few months ago, is crazy." In the moment you made it, you don't realize it.
A snippet of this song has been floating around since April. Were there any major changes to the track from the time you sent it to Travis and now? 
OZ: Oh, yes. Me and Nik D did the whole beat. Whole production. I found out a couple days ago that Mike Dean made an outdo for it, where the beat changes. It comes with a piano. A whole different beat. That was Mike Dean behind it. That was an additional production. We'll all find out on Friday.
So you hadn't heard the final cut prior to its release? 
OZ: No. I heard the final beat, but for their security, they don't send the song. I don't even ask for the song. When I'm in a session with Travis, he plays the songs, but, other than that, I don't want to have full songs on my phone, because if it got leaked, I don't want to have anything to do with it.
Was it intentional to hold back on releasing the track? 
OZ: I have no idea why it took so long, but I think the hype is bigger now. People are so hot for the beat. I think it's a good move to wait. Travis was featured on a lot of songs lately, so maybe he waited until the [featured] songs got a little older so he can release a new song. 
Considering the hype and anticipation behind "Highest in the Room," do you think this track could be as big as "Sicko Mode?" 
OZ: I never thought "Sicko Mode" was going to be that big, because I didn't hear the song before. I didn't know Drake was on it. I didn't even know the title of the song. So when it came out, I was skipping [through] the album, and then I heard "Sicko Mode," and my beat was on the song. Then I hit it and it's a freestyle song. It doesn't have a real hook. It's nothing like a regular hit. So with "Highest in the Room," I have no idea. I hope it will be big like "Sicko Mode," but you never know. Maybe it gets bigger, maybe not. But I have a good feeling about that song, because he played it a lot of times in his shows. I watched a lot of YouTube videos when he performed the song, and people were going crazy. The hype is big, so I hope the fans are going to support the song.
Even though they only heard 30 seconds of it, they loved it. So that's a good sign. 
OZ: The problem nowadays is fans are hyping up a song so crazy, but you don't have the full song yet. When it drops, sometimes they just listen for two weeks. Then, after two weeks, they ask for new songs. I hope they're going to enjoy and appreciate the song for a long time, and support it.
You mentioned that in addition to sending Travis beats, you also sit in on sessions, right?
OZ: Yeah, I do that, but I'm not really going for sessions like that, because I'm from Switzerland. I definitely go to America and sit in the studio and play beats, but I love to work by myself at home and stay with my family. That's my biggest inspiration. 
When you have been in the studio with Travis, what is the biggest thing you've noticed about his creative process?
OZ: When I had my first session with him, I was listening to his songs. He already released a verse from another track, and I was making [the same type] of beats. That was a mistake, because he's not making the same song twice. He loves to hear different beats—not the same type of beats he's made already. I played him Birds in the Trap-type beats. So I started making different beats. That's what happened with "Sicko Mode." He'd never had a beat like that. 
What's next for you? Are there any other projects you're working on?
OZ: I have a few projects dropping this year. What I can say so far is I'm going to be on the next Wale album and I have another record with Roddy Ricch coming with Meek Mill. I have a few more, but I don't want to talk about this yet. I'm working. 
NIK D: I can't talk about unreleased stuff, but there are some things in the pipeline. For me, personally, I'm just focusing on music right now. I finished high school in summer, and now I will put the focus on all this.