6ix9ine Reportedly Thinks He Will Be More Popular Than Ever When He Gets Out of Prison
6ix9ine plans to resume his music career after he's released from prison.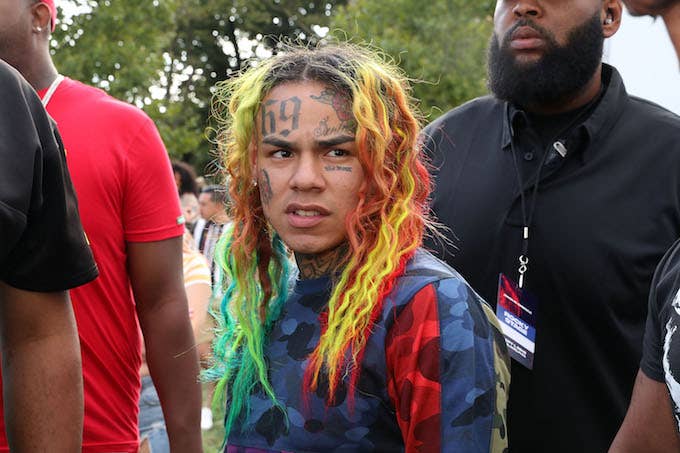 Getty
Image via Getty/Shareif Ziyadat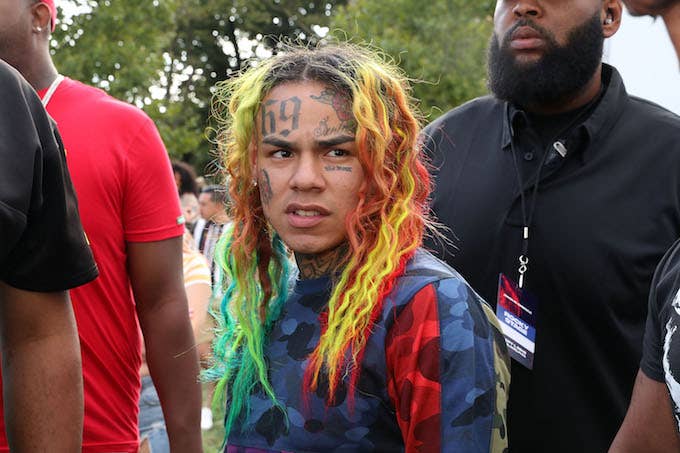 6ix9ine thinks his popularity will soar after he's released from prison.
The rapper believes that all the celebrities and emcees who have been hating on him are envious and threatened by him, TMZ reports. He also thinks that all the snitching and testifying he's done on his old crew will be forgotten. The catalog of people who've spoken ill of 6ix9ine is long and includes YG, Meek Mill, 50 Cent, The Game, Snoop Dogg, and J. Prince.
Lil Durk recently added his name to the growing list of 6ix9ine haters, expressing that he strongly objects to 6ix9ine's testimony against the Nine Trey Bloods gang. "A rat is a rat," he said in a Genius interview. "Ain't nobody deserve to go to jail at the end of the day, but a rat is a rat. I'm not surprised he told."
Earlier this week, news also surfaced that 6ix9ine wasn't interested in entering the United States Federal Witness Protection Program following his release. Instead, he plans to resume his music career. The outlet also claimed that 6ix9ine is planning to pay for a 24/7 security team, with the added hope that his continued recording career will help carry the costs of such an undertaking.
6ix9ine's racketeering case is still ongoing and is expected to last a little over two weeks. The rapper, having pled guilty in January, is not on trial himself. Instead, he's the government's star witness.