ASAP Rocky Reportedly Being Held in 'Disease-Ridden' Facility in Sweden (UPDATE)
Rocky was recently ordered to be held for two weeks despite publicly shared videos and comments from Rocky disputing the claims against him.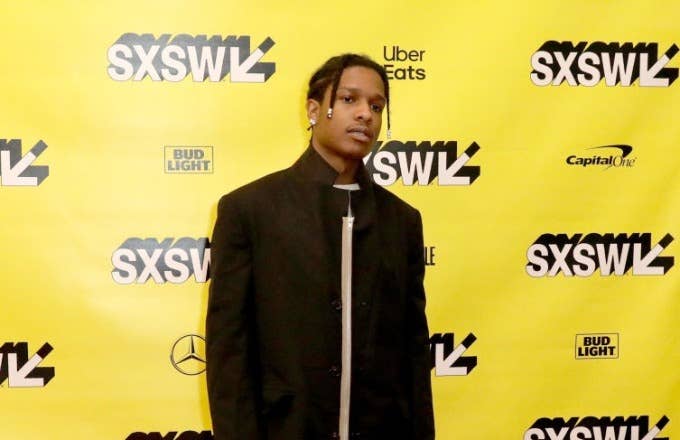 Getty
Image via Getty/Diego Donamaria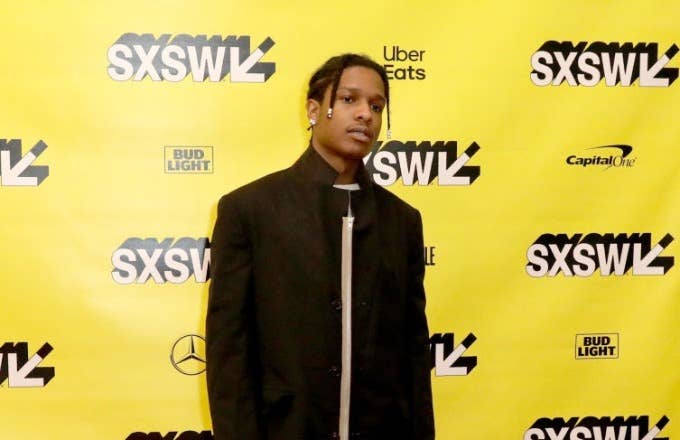 UPDATED 7/10/19: Fredrik Wallin, described in a BBC News report as a "Sweden prison boss," has shared a contradictory account of general prison conditions in the region. While he noted in a statement that he can't comment on the conditions of "individual prisoners," Wallin claimed Wednesday that prisons are in "good condition" and that he's unaware of "any current diseases."
See original story below.
ASAP Rocky, who's currently being held for two weeks in a Swedish jail in connection with an incident he says began with two men following and harassing him, is reportedly facing inhumane conditions at a "disease-ridden" facility.
Per sources that TMZsaid Tuesday have "direct knowledge" of Rocky's forced living situation, he's been sleeping atop a yoga mat without any blankets near an inmate who's struggling with mental health. That inmate, per the report, often slams his head against the wall and throws feces, making a mess that's allegedly never remedied by authorities.
Furthermore, Rocky is said to be facing unclean drinking water and food that's so inedible he spent the first five days eating only one apple every 24 hours.
"We are aware of the arrest of a U.S. citizen in Stockholm," a Department of State official told People magazine about Rocky's arrest. "We take seriously our responsibility to assist U.S. citizens abroad and are actively monitoring the situation. Due to privacy considerations, we have no further comment at this time."
Earlier this week, artists including Tyler, the Creator and Schoolboy Q announced they would be skipping Sweden outright on future tours in protest of Rocky's treatment.
If convicted, Rocky faces a sentence of up to six years. Per Tuesday's report, Rocky's efforts to get the State Department's assistance in freeing him have been complicated by Swedish authorities. So too was his legal right to speak with a U.S. Consulate official, with the official in question allegedly stating that he was initially turned down for access to a Rocky meeting because regional authorities were trying to hide the holding conditions.