DJ Khaled's Issue With 'Father of Asahd' Missing No. 1 Debut Is With Billboard, Not Tyler, the Creator
Initial reports claimed Khaled was fuming when his album debuted at the No. 2.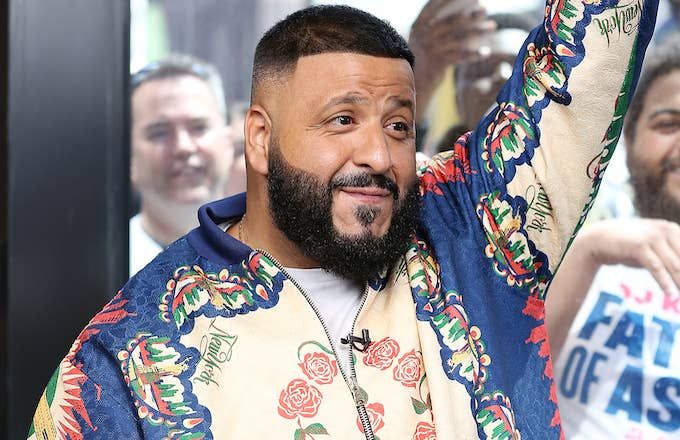 Getty
NEW YORK, NEW YORK - MAY 15: (EXCLUSIVE COVERAGE) DJ Khaled visits "Extra" at The Levi's Store Times Square on May 15, 2019 in New York City. (Photo by Monica Schipper/Getty Images)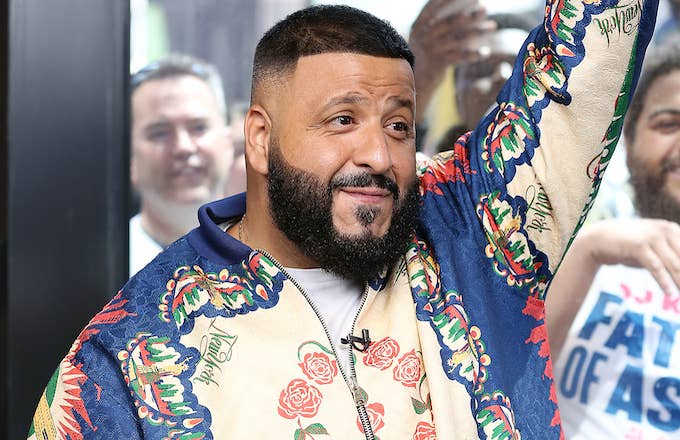 Last week's face-off between DJ Khaled's Father of Asahd and Tyler the Creator's IGOR resulted in the latter taking the No. 1 spot with 165,000 units moved. Initial reports from Page Six claimed that Khaled stormed into the Epic Records office and caused a scene, as he was furious with losing to Tyler's album.
A video that the producer posted and deleted fueled this narrative; many believed his comments were aimed at the "Earfquake" rapper.
The Blast has learned that Khaled's frustrations were aimed at Billboard, and he doesn't harbor any negative feelings towards Tyler. A source close to the situation tells Complex that, as noted in the Blast report, he has no issue with Tyler and was not shading him in the above video that circulated. 
Father of Asahd was sold alongside multiple bundles, which included merch like boardshorts, bucket hats, t-shirts, and coloring books (a strategic move that has become a standard industry practice; IGOR was also bundled with merch packages as well). It was also sold alongside nutritional supplements from Market America Inc, a North Carolina-based product brokerage and internet marketing company.
Khaled was reportedly told that the downloads from the supplement packages, which amounted to over 100,000, would be counted towards his chart standings. This should've given him the top Billboard spot, but sources tell The Blast that Billboard reneged on its decision to include those units and "arbitrarily" disqualified them. His album totals came out to 137,000 units in the first week, ultimately landing at No. 2.
The Page Six report also suggested that he brought an entourage to the Epic office and had a "temper tantrum," though that appears to be false. The Blast writes, while Khaled did come to the office to "passionately speak" to executives, he only had one assistant with him.
This case highlights the confusing landscape that has been created with bundling albums with merchandise, as the metrics by which album sales are measured have become muddied. Billboard is aware of this, saying it "requires all merch bundles to be submitted in advance for approval. As these offers have become more voluminous and creative, Billboard is reviewing its rules regarding the bundling of albums with merch."