YoungBoy Never Broke Again Detained Due to Probation Violation
The decision stems from an alleged violation of the terms of his probation on social media.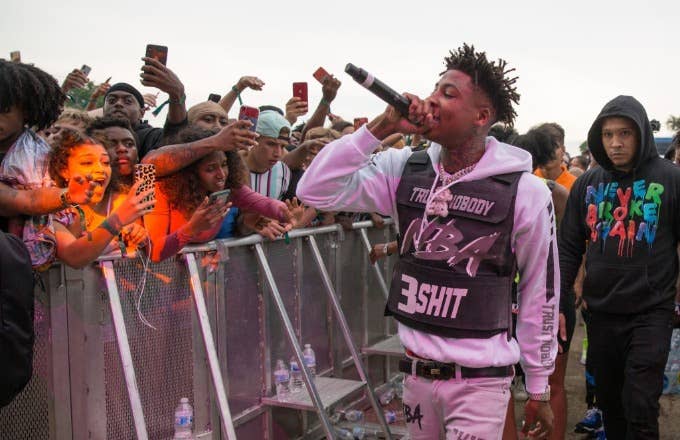 Getty
Image via Getty/ Rick Kern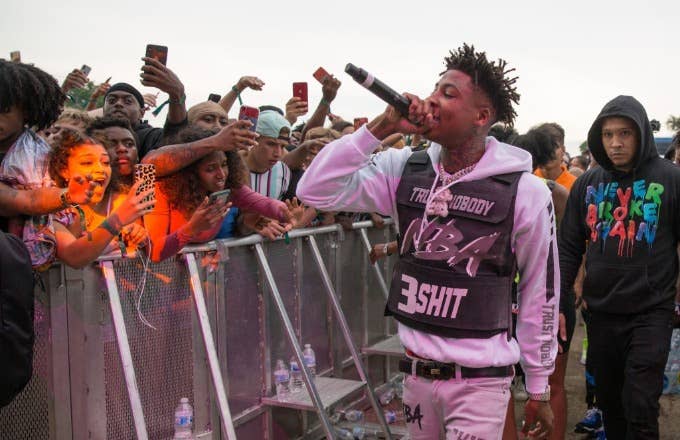 After reportedly being targeted in a shooting in Miami earlier this month, YoungBoy Never Broke Again has been hit with a probation violation. 
YoungBoy has been ordered to be detained due to a "prohibited social media posting" related to the shooting, per Baton Rouge outlet The Advocate. District Judge Bonnie Jackson now says, if the footage in question she's "90 percent sure" shows YoungBoy, his probation will be revoked at an upcoming court appearance set for June 21. TMZ adds that, for now, he will be detained for "at least 30 days."
The probation in question stems from YoungBoy's 2017 guilty plea to aggravated assault with a firearm, for which he was ordered to a three-year probation.
As previously reported, YoungBoy was in Miami for Rolling Loud when he and his team, as well as girlfriend Kaylyn Marie Long, were attacked by multiple people outside a hotel. One person was killed when someone with YoungBoy returned fire, though police have previously said that will not result in charges due to it being in self-defense. Although YoungBoy was not the assailant, Jackson ruled that his involvement in the shooting and subsequent social media post was a violation of his probation.
Shortly after the shooting, YoungBoy allegedly addressed the incident in an online video in which he threatened retaliation. As part of his probation conditions, the rapper was prohibited from posting on social media.
Following the success of his platinum-certified Until Death Call My Name album last year, YoungBoy has been a consistent guest star during the first half of 2019. In addition to collabs with Birdman and Chief Keef, he also popped up on Rich The Kid's The World Is Yours 2 single "For Keeps."