Police Investigating Possible Connections to YoungBoy Never Broke Again Attack in Miami
The incidents all went down during Rolling Loud weekend, which also saw widespread reports of an active shooter that turned out to be false.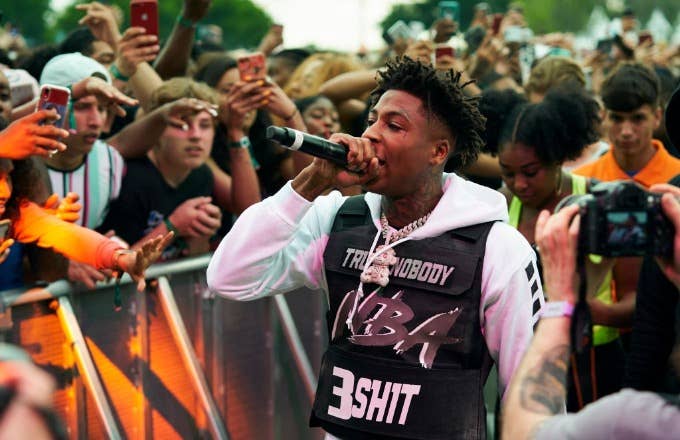 Getty
Image via Getty/Cooper Neill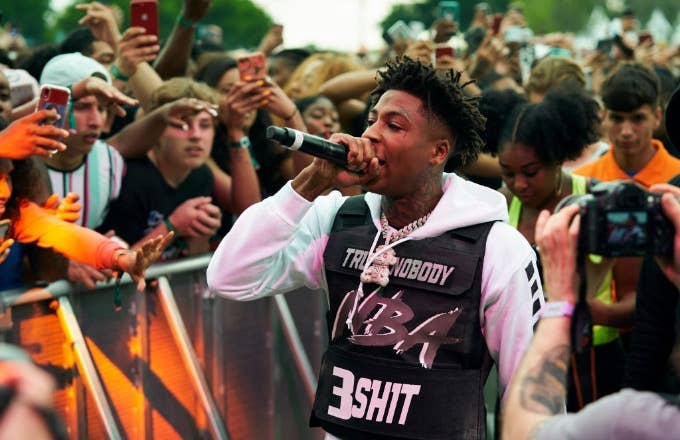 Detectives and other law enforcement agencies say they're investigating whether there was any connection among the attack on YoungBoy Never Broke Again, the shooting death of AAB Hellabandz, and an Interstate 95 incident involving two party buses in Florida amid Rolling Loud Festival happenings.
An update on the investigation, no doubt complicated by a previous wave of false reports of an active shooter on Rolling Loud Miami grounds the same weekend, was given by Miami Beach police spokesperson Ernesto Rodriguez Monday. Rodriguez told reporters for the Associated Press that "it is all something we are investigating," though it's "too early to tell."
Sunday afternoon, YoungBoy and his team (including girlfriend Kaylyn Marie Long) were leaving the Trump International Beach Resort Miami when multiple people in a passing vehicle opened fire. A five-year-old bystander was grazed, with Long reportedly also being wounded. 43-year-old Mohamad Jradi, also named as a bystander, was killed when several people with YoungBoy returned fire. As those shots were in self-defense, Miami-Dade Police Department said Monday, they will not be charged.
AAB Hellabandz, who was not on the festival lineup, was fatally shot outside the Cameo nightclub roughly 36 hours earlier. Hellabandz, per police's latest comments, was wanted in Atlanta on charges of armed robbery and attempted murder. 
Multiple agencies are looking for "any ties" among Hellabandz's Atlanta case, the attack on YoungBoy, or the aforementioned bus incident. According to investigators, a pair of party buses hired by a festival promoter were shot at on Interstate 95.
Amid all this, the official Rolling Loud Twitter account has been suspended.