Drake Teases New Music With J. Cole: 'I Can't Wait to Let These People Hear It'
J. Cole made an appearance on the final night of Drake's seven-day residency at The O2 Arena.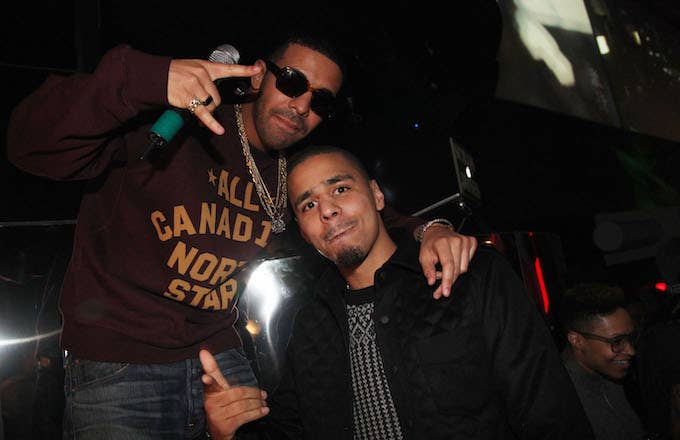 Getty
INDIANAPOLIS, IN - FEBRUARY 03: (L-R) Rapper's Drake and J. Cole attend First Down Friday at Sensu on February 3, 2012 in Indianapolis, Indiana. (Photo by Johnny Nunez/WireImage)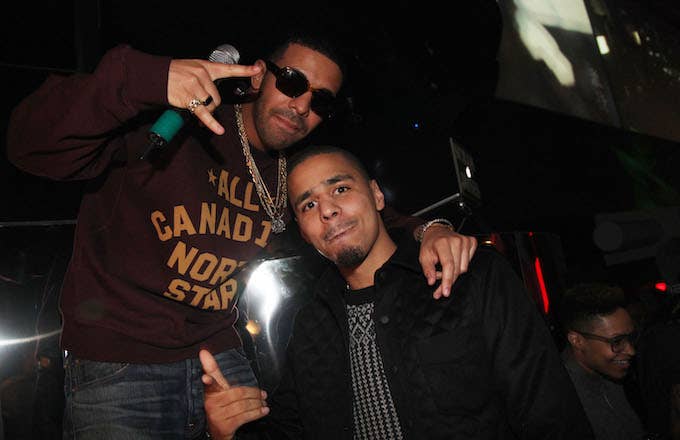 As the two locked arms, Cole praised Drake, calling him "top five, if not, Goddamn arguably the best rapper to ever come in this motherf**ker." 
"Listen, I'm gonna tell you one thing about me and this guy right here," Drake responded. "When I think of all my earliest memories when we were doing this shit... this is just for anybody... that has a dream, that has a vision. When I think of all my earliest memories there was always one guy that was always right there doing the same thing as me. Taking care of his people, showin' love, and it's this man right here. He hasn't changed since the first day I met him." 
Then, Drake teased that there's some music with Cole on the horizon, saying, "I can't wait to make some new music with you. I know we been working. I can't wait to let these people hear it."