R. Kelly Bond Set to $1 Million
R. Kelly turned himself in for arrest on Friday night after being hit with multiple charges of aggravated criminal sexual abuse.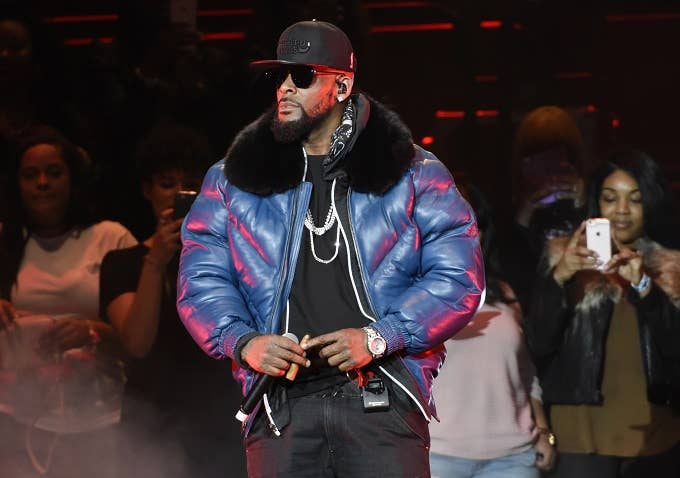 Getty
Image via Getty/Tim Mosenfelder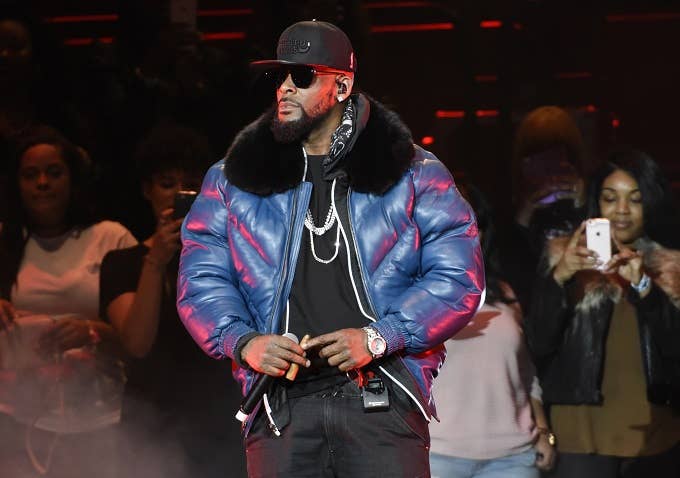 A judge in Chicago has set R. Kelly's bond at $1 million as the singer faces 10 counts of felony criminal sexual abuse. 
Kelly will have to pay $100,000 to be released, according to reports from the courthouse. He will need to surrender his passport and be barred from talking with the victims in the case. Kelly is also not allowed to associate with minors while his case is pending. 
R. Kelly stands accused of 10 counts abuse with four alleged victims. Three of the four accusers were between the ages of 13-16 when they say the crimes occurred. Kelly turned himself in to Chicago police on Friday. If convicted, he could spend up to 70 years in prison.
Chicago Tribune reporter Jason Meisner reported via Twitter that prosecutors shared that they had preliminary DNA matches to Kelly from one of the victims. 
Meisner also shed some light on the individual instances of abuse that will be argued.
Kelly had the claims that he's done wrong for decades thrust back into the spotlight thanks to the Lifetime mini-series Surviving R. Kelly. Kelly's lawyer used the idea of the newly reinvigorated outcry against the singer as a reason to dismiss the charges against his client in a press conference following the singer's surrender to police. 
"I think all the women are lying, yes," attorney Steve Greenberg said. "This has become, 'Hey, R Kelly — I can say R Kelly did something' — boom. There was a press conference yesterday, 'Oh, these two girls were assaulted by R Kelly!' And the lawyer stood there with a picture of LL Cool J."
He added that he thinks Illinois State Attorney Kim Foxx is bowing to pressure from outside rather than bringing a case on the strength of evidence. 
"I had a discussion with the state's attorney's office earlier this week [and] we were supposed to meet next week and have a discussion about what they had," Greenberg said. "I was gonna be allowed to address what they had, then they just decided to indict him today for whatever reason. I suspect this is succumbing to public pressure."
Foxx also detailed the allegations and evidence against Kelly after the bond announcement. Those can be read below.  Because of the nature of the allegations against Kelly, the documents contain graphic content.