Vince Staples Says He Has 4 More Albums Ready to Go
The Long Beach rapper just dropped a new project, but he's still sitting on much, much more.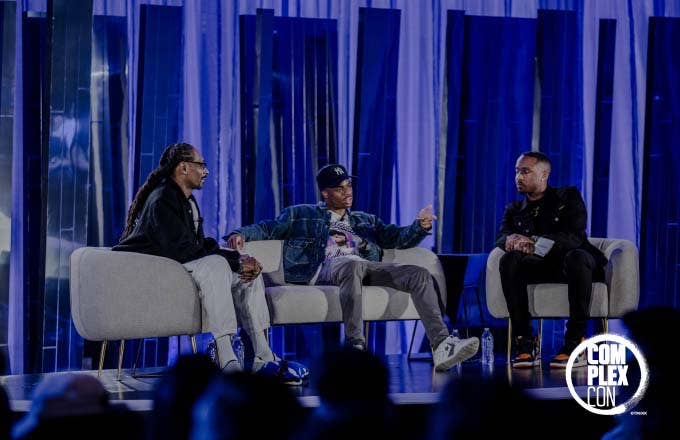 Complex Original
Image via Complex Original/Jacqueline Verdugo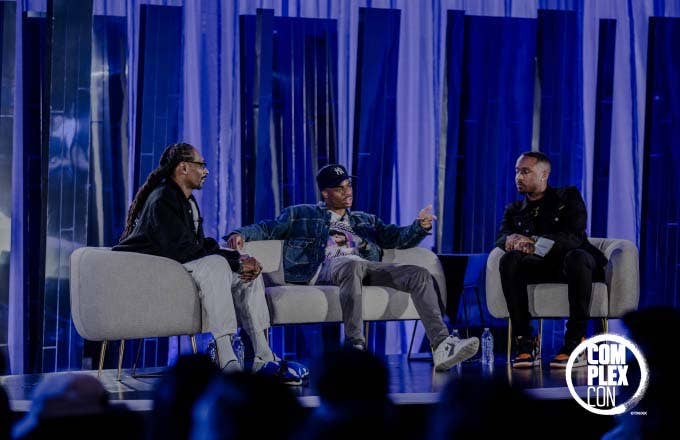 A ComplexCon in Long Beach, California wouldn't feel right without a heavy presence from two of the city's proudest flag bearers. LBC's own Vince Staples, in addition to performing, sat down on Saturday for a mid-afternoon panel discussion with Complex's Pierce Simpson and none other than Snoop Dogg, the rapper's Long Beach elder.
As always with Vince, the conversation was consistently hilarious and often poignant, even when it seemed aimless. With no firmly set topic restricting it, he and Snoop were able to weigh in on everything from the generational divide in hip-hop and how Snoop survived and transcended it to music industry shadiness (Vince implied that executives are very happy with the current descriptor blur between albums, mixtapes, and "projects") and Snoop's days with Death Row and Master P. Even a joke about Martha Stewart gave way to an insightful comment on the underlying stigmas behind people finding it funny that Snoop brings his homies from the way around her.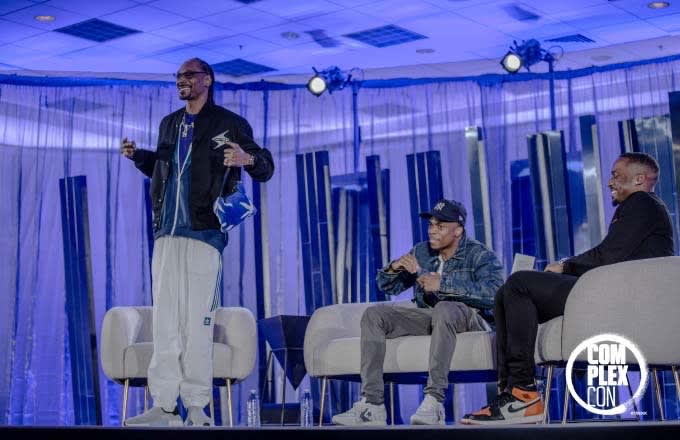 Towards the end, though, there was a bombshell: Vince, who just dropped a new album (or EP? or project?), FM!, revealed he's still sitting on more unreleased music that's ready to go. A lot more. Like, four albums' worth. After quickly confirming with his manager Corey Smyth that he could tease a few details, Vince nonchalantly said we should expect a new album in January and the next one in June before trailing off. But suffice to say, Vince has been working hard and is prepared to keep the streets fed mightily in 2019. And if the first impressions of FM! are any indication, we're in store for some fire. Can't wait.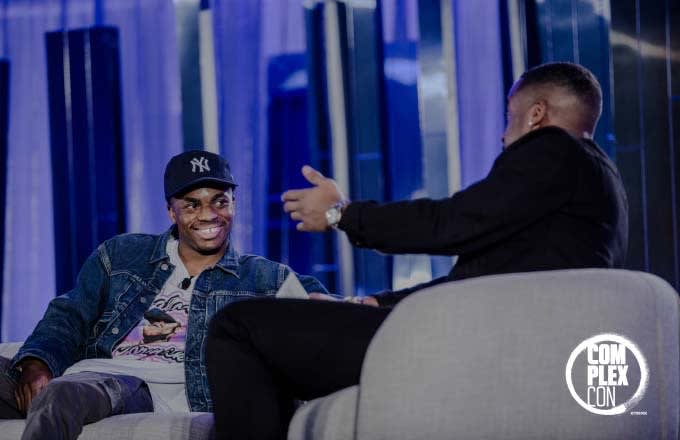 Keep it locked for more of the biggest moments from ComplexCon 2018.