Nicki Minaj Sued by Tracy Chapman Over Unreleased 'Queen' Track Featuring Nas
The "Fast Car" Grammy-winner is suing Minaj over "Sorry," a scrapped 'Queen' cut featuring Nas that utilized elements of the1988 single "Baby Can I Hold You."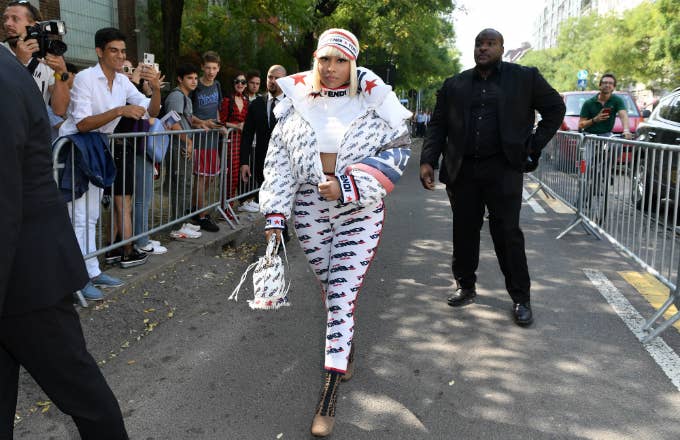 Getty
Image via Getty/Jacopo Raule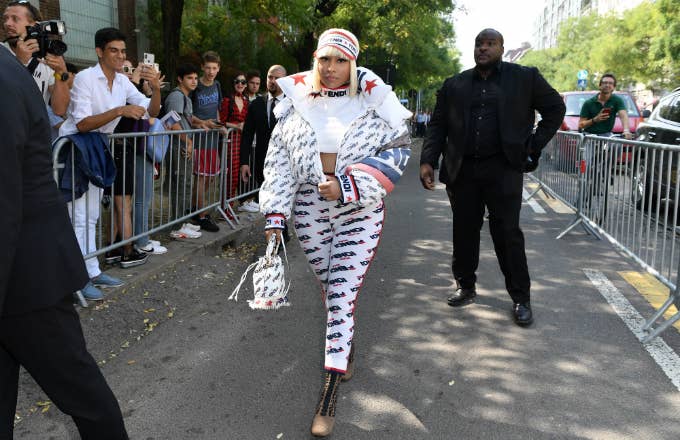 Nicki Minaj is being sued by Tracy Chapman.
The four-time Grammy-winning singer-songwriter is suing to obtain a court order barring Minaj from releasing "Sorry" again, per a TMZ report. Chapman is also requesting money.
According to the report, Minaj and her team hit Chapman with "multiple requests" back in June about licensing her 1988 single "Baby Can I Hold You," all of which were given a no. Two months later, Minaj's "Sorry"—though scrapped from the final Queen tracklist—was played on Hot 97. "Sorry" includes extended lyrical pulls from the Chapman track, with Chapman's original chorus and verse combined and altered to form the chorus of Minaj's Nas collab.
"Baby Can I Hold You" is taken from the same album that houses Chapman's timeless megahit "Fast Car." That song was later sampled by Doug E. Fresh and Miss Jones and has been given the cover treatment by everyone from Xiu Xiu to Boyce Avenue. In case you need reminding, it's incredible:
Earlier this month, Minaj—according, again, to TMZ—was sued by stylist Maher Jridi. The suit alleges that the stylist rented clothes for Minaj to wear, then was sued for missing items after Minaj failed to return them.
Minaj came through with something very special last week via a guest appearance on Future and Juice WRLD's WRLD on Drugs project. On the ATL Jacob-produced track "Transformer," Minaj speaks with conviction about everything from the modern day equivalent to Milli Vanilli to Jeffrey Dahmer.
Next year, Minaj will head out on a North American run of tour dates after some previously reported rescheduling.