The release date for the sequel to Lil Peep's genre-defining 2017 album Come Over When You're Sober Pt. 1 has been announced by the late artist's team.
Come Over When You're Sober Pt. 2, produced and guided by Smokeasac and IIVI's George Astasio, will arrive Nov. 9.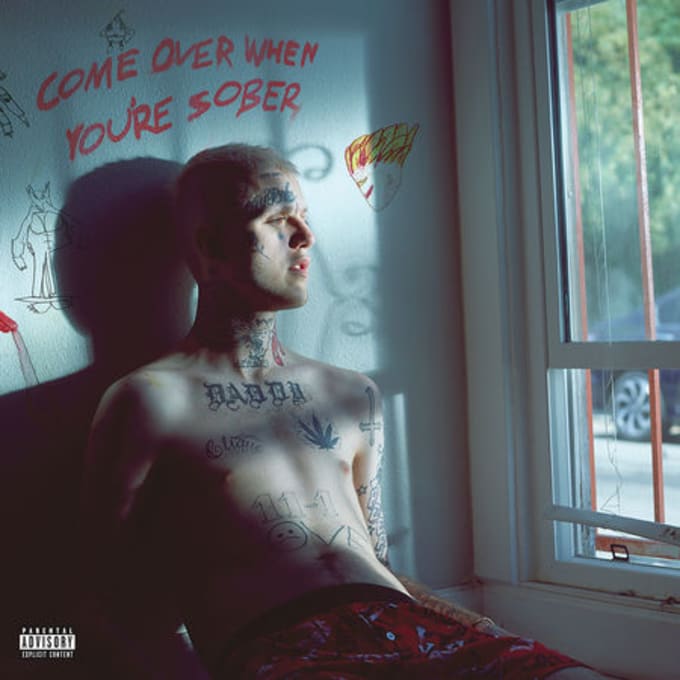 "Gus was my best friend," Smokeasac, who also worked extensively on COWYS Pt. 1 with Astasio and Green Day producer Rob Cavallo, told Complex in a statement Thursday. "Finishing COWYS2 without him is the hardest thing I have ever had to do.  At times I didn't want to finish it, some days it was just too hard to hear his voice and not have him right there beside me but when I got out of my own head, I could feel him there and that and his incredible fans are what got me through it.  I really had no choice. It had to be done and I am proud of what George and I have done for Gus and his fans."
Astasio added that completing COWYS Pt. 2 was "professionally and emotionally" a challenge, but he's "happy and proud" that fans will soon get to hear a new Peep album. "I am forever proud of Gus and in awe of his immeasurable talent and vision," Astasio said.
In her own statement, Liza Womack—Peep's mother—expressed gratitude to "two of [Peep's] trusted collaborators" Smokeasac and Astasio for bringing this labor of love to the world. "COWYS Pt. 2 is a powerful collection of songs," she said. "Once again, Gus' lyrics tell it like it is."
Also on Thursday, Peep's estate shared the official video for new single "Cry Alone." The Max Beck-directed video, embedded above, was filmed back in May 2017 and consists of a spontaneous shoot inspired by a late-night McDonald's request.
"It was around 1 a.m. when I saw Peep on Twitter asking if someone could bring him McDonald's in Berkeley,' Beck told Complex in a statement Thursday. "I texted him asking what he was doing in town (I was living in the Bay Area at the time) and he told me he had just finished his show in San Francisco, but that I should come to his hotel and maybe take some photos if I was down. Ever since I met him, we talked about shooting various videos, but nothing ever came into fruition, so I suggested we shoot a music video that night."
The album is divided into two sides, with the final tracklist (including "Life Is Beautiful," one of Womack's favorite Peep songs) revealed on Instagram Live earlier this week via a mural by Dame MSK and Elekkstasy from the Seventh Letter crew. The mural, located outside Ideal Glass in New York, was inspired by a Peep photograph taken by Adam DeGross.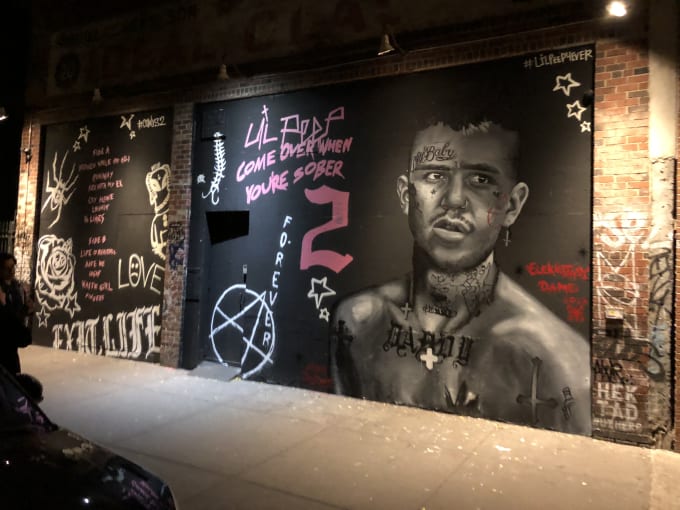 The album is available in a variety of pre-order packages via the official Peep site.
Rest in power, Gus.