Earlier this year, famed producer Kenny "Babyface" Edmonds—who is the man responsible for shaping the sound of 90's R&B and probably produced at least one of your all-time favourite songs—announced that he was launching a new publishing company, Good Vibes Music Group, in partnership with music executive Jason Murray. Part of the new company would be a global search for undiscovered songwriters and producers in the form of the Discovery Song Camp, an opportunity for undiscovered and/or unpublished songwriters and producers to join Babyface in studio for mentorship and collaboration. Later this month the camp will come to Canada for the first time, so if you've been waiting for your big break into the business, this could be it.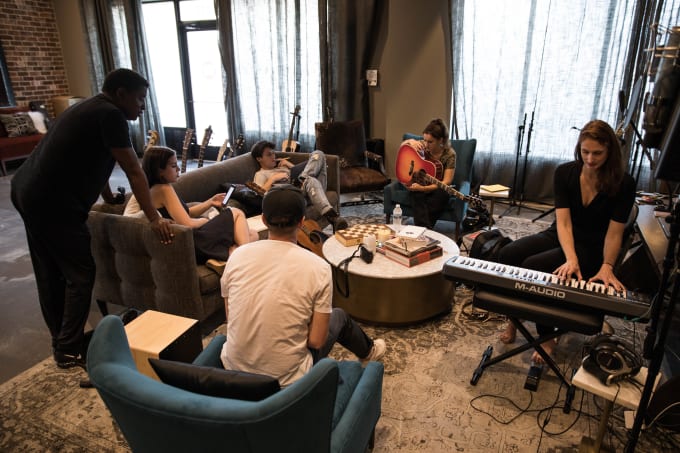 The song camp will be held in Toronto from September 24 to 28. Selected creators will work alongside Babyface and fellow attendees to write, record, and produce numerous pieces—with the end goal of gaining a deeper understanding about what it takes to make a quality song from start to finish. Guest Mentors will also be joining Babyface in mentoring attendees: past mentors include James Fauntleroy, MarcLo, Luke Laird and Ashley Gorley. Toronto Guest Mentors will be announced soon, but promise to "reflect the Toronto sound" when it comes to production/songwriting.
There are no minimum or maximum on the number of songwriters and producers that could be selected for the camps.  "You could end with two songwriters and if they're successful, you've done the job," Edmonds told Billboard earlier this year. "If you find Paul McCartney or Stevie Wonder, then you don't need 20 of them. I look at it as when you inspire others, that's part of your history. You helped music in that way."  
If you're an aspiring songwriter or producer and you think you have what it takes, apply now at the Good Vibes Music site. But act fast: the applications are only open until September 2.