Nav's "Glow Up" has been begging for an Uzi-assisted remix since its release earlier this month. Soon, according to some recent Instagram activity, we'll be getting exactly that.
Nav hit fans with a preview of the new take on the Reckless track via his Instagram Story on Monday, resulting in a generous soul promptly ripping the clip and sharing:
Lil Uzi Vert, and/or whoever's currently steering his commandeered Instagram account, responded to Nav's tease with an understandable expression of impatience: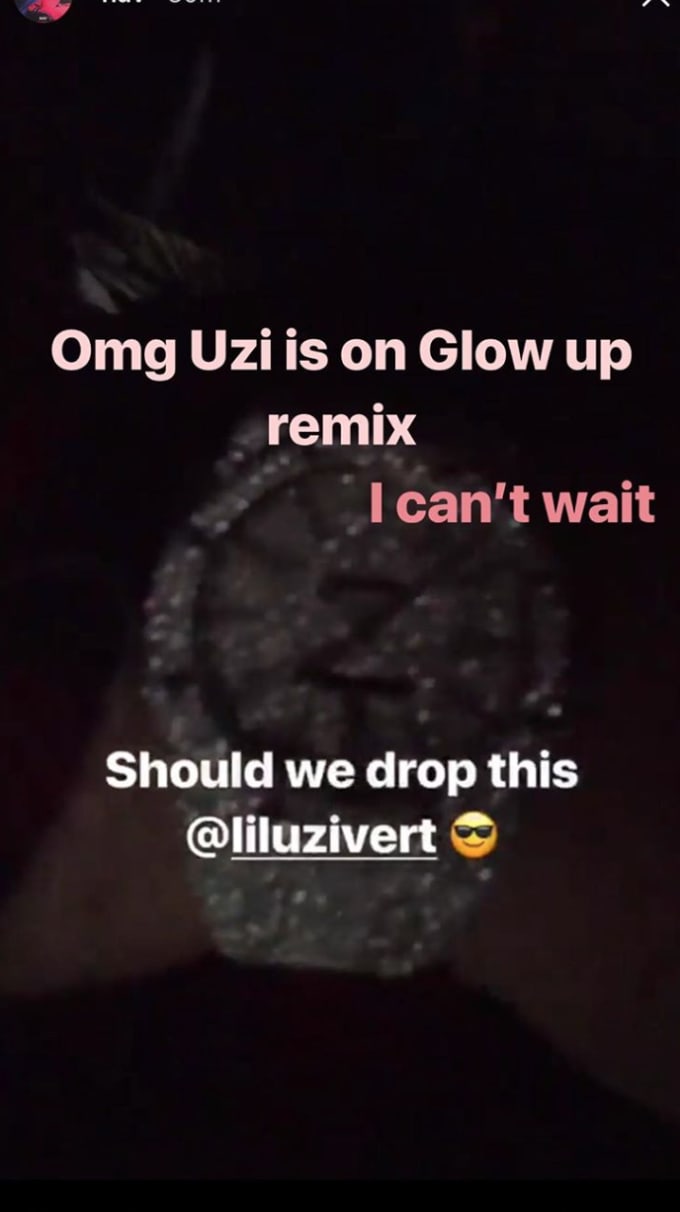 When, exactly, we'll be getting this latest slice of Uzi is anyone's guess. Seemingly, the team behind the 666 god has the wheels in motion to ensure summer 2018 is a very Uzi-heavy season. Back in April, right around the time Uzi kicked off his current confusing, wildly compelling 'grammed performance art, a post informed fans he was "working on the best music in his and your life." Making this "best music," the post added, means Uzi isn't currently in control of his phone.
Uzi also told one of his guest 'grammers to inform us he "really doesn't exist." Also, neither do we. If that's the kind of mindset that's informing sessions for Uzi's Luv Is Rage 2 follow-up, then consider me thoroughly stoked.