Pitbull Will Lend His Private Plane to Transport Cancer Patients in Puerto Rico
Hospitals in Puerto Rico are struggling to provide adequate care following the devastation caused by Hurricane Maria.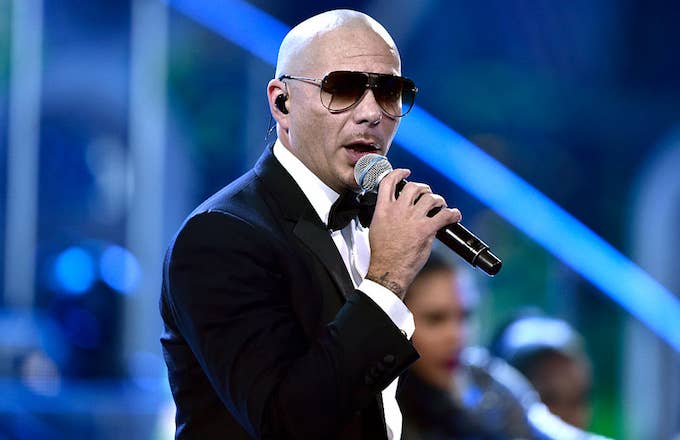 Getty
Recording artist Pitbull performs on stage during the 2016 Latin American Music Awards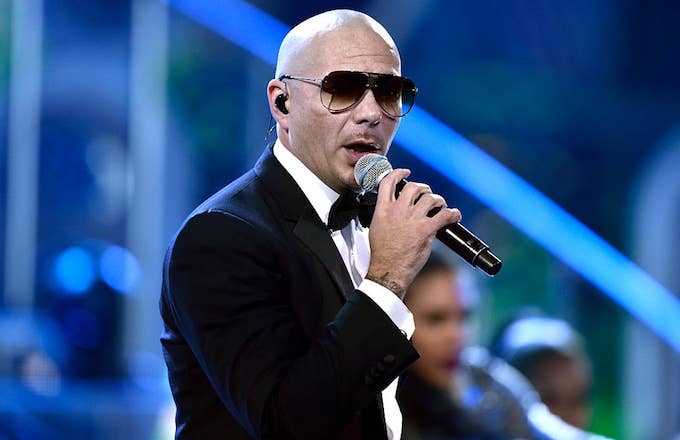 The Trump administration is facing mounting criticism for its slow response to the crisis in Puerto Rico. But thankfully, many private citizens are using their own resources to provide aid.
On Tuesday, it was announced that Pitbull would send his private plane to the island so stranded cancer patients can travel to the mainland for treatment.
"Thank God we're blessed to help. Just doing my part," the Miami-based artist told the Daily News.
The monstrous Hurricane Maria hit the U.S. territory last week, leaving the island with a food and water shortage as well as no power. Hospitals have been unable to provide adequate care for those who were injured in the Category 4 storm as well as those who were hospitalized prior.
Dr. Norbert Seda at the Canovanas Medical Center told CNN his hospital was quickly running out of supplies, medicine, and fuel for the generators. He said it won't be long before a patient dies due to a lack of resources.
"It's coming. When there's a shortage of water and sanitation issues, it will come out. We are expecting something like that to happen," he explained Tuesday. "We are dealing with a crisis right now. The hospital is needing diesel every day—2,000 gallons a day. Yesterday, we ran out of diesel at 6 a.m. and we were without electricity at the hospital from 6 a.m. through 2 p.m., eight hours without electricity."
Pitbull's generosity will ensure that at least some cancer patients will receive the treatment they so desperately need.
Puerto Rico Congresswoman Jenniffer Gonzalez thanked Pitbull for his action.
"Thanks to singer @pitbull for lending your private plane to transport cancer patients from PR to USA so that they can get chemo," she tweeted in Spanish.