Lute has kept a relatively low profile since his signing with Dreamville in late 2015, but now the Charlotte, North Carolina rapper is all systems go. On Thursday, he announced the release date for his Dreamville debut West 1996 Pt. 2, due out Sept. 29.
"My album is an accumulation of chapters and events leading up to Dreamville signing me. It's a window into the last five years of my life…The obstacles, the challenges, the changes," Lute says. "It's also motivation to not let people or circumstances define who you are. My only competition is the person I was yesterday. I've been patient and very appreciative of this platform and now it's time to show what I'm capable of."
The announcement also comes with the release of the documentary Still Slummin', which finds the 28-year-old rapper spending time in his hometown and breaking down his path up to this point. At the heart of Lute's story is his daughter, who, in his own words, "helped my music excel."
Lute reveals he had planned to quit rap following the release of West 1996 Pt. 2. That day never came after J. Cole reached out.
"It's late, maybe like 2 or 3 o'clock in the morning, getting it ready to drop that day," Lute recalls. "[J. Cole's] like, 'Bout to drop it today?' I'm like, 'Yeah I'm bout to drop it later today. We just wrapping things up right now.' He's like, 'Oh dope. Think you can hold onto it for me?'"
Lute (born Luther Nicholson) also explains why he changed his rap name from Lil Ace, which he used to go by in middle school. "I realized how cool that name was starting not to be," he says. "I had to figure out another name for myself, because I felt like I was hiding behind this name, like this name was a mask for me."
Watch Still Slummin' above and check out the tracklist for West 1996 Pt. 2 below. Guests include Elevator Jay and fellow Dreamville labelmates EarthGang, along with production from Elite, Cam O'bi, Save Allen, and Shiggy.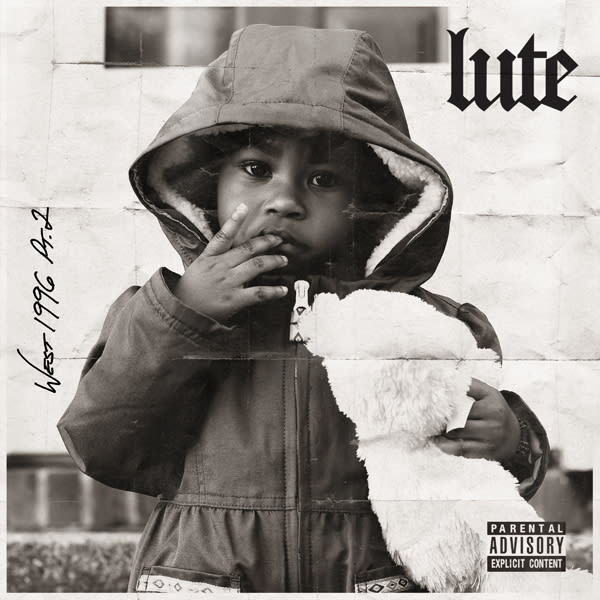 1. "Morning Shift"
2. "Still Slummin'"
3. "Home" f/ Elevator Jay
4. "Ambitions"
5. "Git Up" f/ GQ Slaughter
6." Juggin'"
7. "Ford's Prayer" f/ Cam O'bi
8. "Crabs in a Barrel"
9. "Premonition" f/ EarthGang and Cam O'bi
10. "Birds & Bees"
11. "Livin Life" f/ High I'm Ry