Written and translated by Shiho Watanabe
Photography by Ryohei Anbo
If you are living in Tokyo, chances are you've heard of YDIZZY. He's is a rapper born and raised in Shibuya, Tokyo, the busiest and hippest area in Tokyo, and ground zero for Japanese hip-hop. Although YDIZZY, 23, only started rapping three years ago, he's been developing at a rapid pace ever since. His first video, "BMW," was released in 2015 and it's hit more than 250K views. He then released his solo mixtape series, Syndrome, and finally dropped his debut album DIZZiNESS in June of this year. As soon as the album dropped, it hit No.1 on domestic hip-hop digital charts. In YDIZZY's lead single "YES," he raps, "it's corny if you don't know about me although you are in Tokyo."
And if you didn't think that was enough, YDIZZY also has his own crew called kiLLa. There are rappers, designers, and beatmakers—an A$AP Mob type of crew. They are roaming all over the world from China to France. And they definitely run the streets of Tokyo now.
The following interview has been edited for length and clarity.
You just came back from Chengdu, China, right?
Yes. I was invited for a Chinese hip-hop festival and was the only Japanese rapper on the main stage. Theophilus London and Mick Jenkins were there as well.
How was the audience in China?
It was overwhelming. Everybody screamed even when I took my shirt off on the stage. It seemed that was their first time to see my performance and they even didn't know my lyrics. But it was so litty.
When did you perform overseas for the first time?
It was Taipei in 2015. I failed—I couldn't do nothing on the stage and that was not cool at all. But I learned a lot from that show, so that became my most memorable performance ever to me.
How do you handle it when you perform in another country? Do you have special skills or techniques for that?
Yes, I am quite confident that I have developed my performance skills for another country. For example, simple call and response really works and now I understand that there are no boundaries between languages.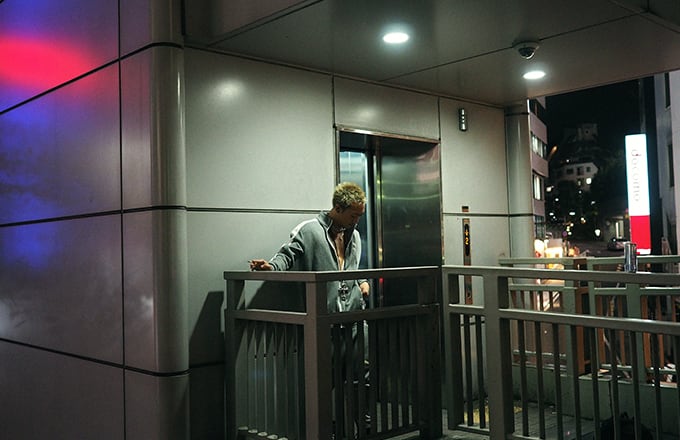 You have been invited to Taipei, Korea, China, and other Asian countries. Do you feel a responsibility to represent fellow Asian hip-hop artists?
I do. I will throw my own party in Shibuya next month and I will invite the artists from Taipei, and Bangkok, and so on. We discuss and exchange our ideas all the time. Other Asian artists have helped and taught me a lot, so I want to give something back to them, too. Actually, it's really hot in Asia right now. I want to let Japanese hip-hop listeners know there are so many talented and cool MCs in Asia.
Tell us about your crew, kiLLa.
I have been together with some of them since we were 5, 6 years old. We are all neighbors living in Shibuya. There were not so many kids in Shibuya, so it was kind of easy to know cool people like each other. We went to different schools, but we played basketball together.
How did you all establish kiLLa as a creative crew?
Originally, kZm (a rapper and former member of the crew) started his own clothing brand as kiLLa, and I think that was our chance to form up kiLLa as a crew. There was no exact timing to the start of the crew, actually. There were other members at that time, but now we are really focused on what we want to do and see the same direction.
Who are the members now?
Me, Arjuna, Blaise, and KEPHA are rappers, and we got No Flower (DJ), acuteparanoia (beatmaker), YESBØWY (designer), Yuki Nakajo (designer), and Ryosuke (manager).
What makes kiLLa so unique? You are so different from other rap groups.
Maybe our teamwork does. Even Pusha T says, "Teamwork makes the dream work," right?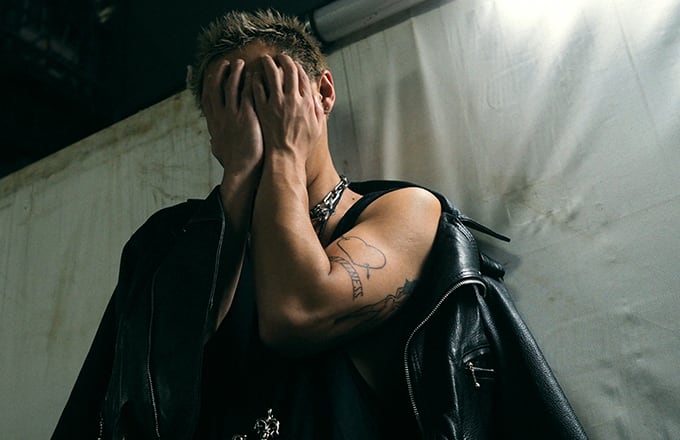 Name the three rappers who have influenced you the most.
It's not true if I don't say Eminem. He taught me how to construct rap and how to express the alter ego in rap. I used to listen to LL Cool J and 50 Cent when I was a kid.
You've released your mixtape series Syndrome, and have just dropped your album. At the same time, you are also releasing a ton of new stuff as kiLLa crew. How do you keep track everything?
That's what I learned from hip-hop scene in the States. Everybody is working so hard.
Also, now you are climbing so rapidly.
I don't really think so. It's not enough for me at all. At the end of the day, I cannot blow off what I really want to do now. There are so many talented rappers out there, especially in the U.S., and I am always looking up to them. I have to be humble and be focused to work hard.
What can we expect from you in the near future?
I will drop my new mixtape Syndrome 4 soon, and Syndrome Best by the end of the year, plus my new EP. There will be EP by kiLLa, too.
What is your ultimate goal as a rapper?
To become famous—the most famous rapper in the world.