If you're looking for your new summer self-empowerment anthem, look no further than Gimmemar's new single "N$N$." The Vancouver native actually wrote the song just after moving to Toronto from New York in the summer of 2015 when she was feeling overwhelmed and doubtful about conquering her dreams: "I wrote it out of frustration to remind myself to stay focused."
With the song already written, she hooked up with the production duo of Miles Jones and Adam King to help make the song come to life. "They are so fun to work with and always give me great ideas for the structure and arrangement of a track," Gimmemar tells Complex of the collaboration. "I usually come to them with an idea but we get super hyper and energetic when we're together that ideas come to life on the spot as well; they're a really talented engineer/producer duo."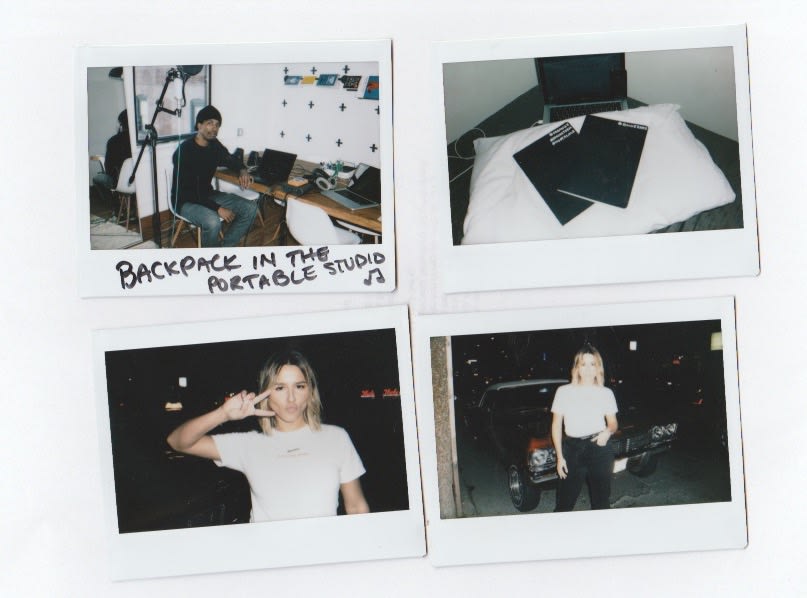 Gimmemar has been writing poems and raps since she was a teenager but only recently found the confidence to share her music with the world. While she has been staying busy as a DJ, she's making her own music her top priority these days and has been working with producer ​LEF7Y on her debut EP which will be releasing later this year. "N$N$" is definitely the first of much more to come from this artist who counts Erykah Badu, Tweet and SZA among her inspirations.
We asked Gimmemar for her favourite line in the track and she directed us to the one that says "Taking notes, making moves, seeking gold, dropping fools," because "it's still my motto and I think will be for a long time. Making sure you're surrounding yourself with good people—beware of the tricksters and snakes that come along the way—always making an effort to learn and absorb new information to better yourself, and reaching for the highest opportunities without ever lowering your standards."
"N$N$" is also available on iTunes and Spotify. Be sure to follow Gimmemar on Instagram or Twitter to stay up to date.